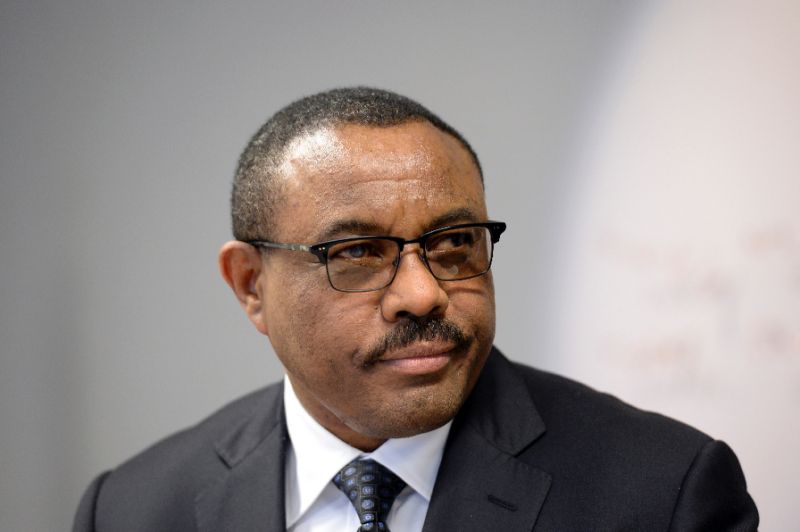 Informed sources told Al-Masry Al-Youm that the visit of Ethiopian Prime Minister Haile Mariam Desalegn has been postponed to the period between January 17 to 19, instead of taking place on Sunday evening.
The Ethiopian Foreign Ministry announced that the joint Egyptian-Ethiopian committee will hold its meeting in Cairo, reported the official government news outlet, Ethiopian News Agency.
The meeting will focus on cooperation in regional, continental and international issues, and will evaluate the results of the meeting of the Fifth Committee held three years ago, on cooperation in the fields of education, health, agriculture, and fisheries.
It is hoped that agreements will be made in the field of industry and minerals, the agency said. A ministerial-level meeting is expected ahead of the visit of Desalegn.
During his visit to Addis Ababa in December, Egypt's Foreign Minister Sameh Shoukry suggested to Ethiopia that the World Bank should enter negotiations between Egypt, Sudan, and Ethiopia, regarding the crisis surrounding the Grand Ethiopian Renaissance Dam project, as a neutral party in negotiations.
Sources from the World Bank said that Cairo has officially informally informed the institution of Shoukry's proposal.
Sources also say that the Bank will consider the proposal after it is formally submitted by the three countries.
Meanwhile, the Political Secretary of Sudan's ruling National Congress Party, Obaidullah Mohamed, ruled out severing ties with Egypt, emphasizing the importance of diplomatic communication between the two countries. He accused some "Egyptian parties," however, of not being happy at this communication and attempting to stir confusion.
The tension between the two countries regarding the Renaissance Dam, stems from "Egypt believing that Sudan has colluded with Ethiopia," the Sudanese newspaper Al-Jarida quoted Mohamed as saying on Sunday.
Elsewhere, Ethiopian Foreign Minister Workneh Gebeyehu arrived in Sudan on Sunday for an official one-day visit, carrying a message from the Ethiopian prime minister to Sudanese President Omar al-Bashir.
Gebeyehu held talks with his Sudanese counterpart Ibrahim Ghandour, followed by a press conference on the outcome of relations between the two countries.
Edited translation from Al-Masry Al-Youm