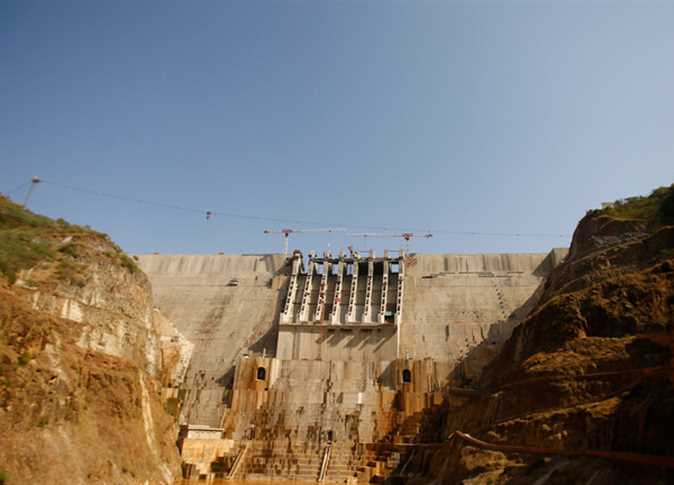 Egypt said on Friday that negotiations on the Grand Ethiopian Renaissance Dam (GERD) failed to lead to tangible progress because of Ethiopia's intransigence, imposing its position with little room for negotiation.
Egypt, Ethiopia, and Sudan held a ministerial meeting on the GERD during January 8-9 in the Ethiopian capital of Addis Ababa, sponsored by the US and the World Bank, as part of talks that began on November in Washington to reach a final agreement in January regarding the rules for filling and operating the dam.
A statement from the Egyptian Ministry of Foreign Affairs said that Ethiopia intends to extend its control over the Blue Nile and to fill and operate the GERD without the slightest regard to the water interests of downstream countries, violating Ethiopia's legal obligations in accordance with international treaties and norms.
Egypt stressed that this unfortunate Ethiopian approach is reflected in its technical proposals presented during the ministerial meetings, which reveals Ethiopia's intention to fill the GERD reservoir without applying rules that provide real guarantees to the downstream countries, protecting them from any damages caused by the filling process.
Ethiopia's refusal to drain its natural reserves during the GERD's operation is due to its desire to utilize the dam in future projects, using up the Blue Nile's resources completely without any regard for Egypt's water interests and its rights guaranteed by international law, the statement stressed.
Egypt also slammed a statement issued by the Ethiopian Ministry of Foreign Affairs regarding the recent meeting on the GERD, claiming it featured multiple inaccuracies and deliberate misinformation – putting forward a picture contrary to the course of the negotiations and Egypt's positions and technical proposals.
The Ethiopian Ministry of Foreign Affairs said that Egypt had asked for the GERD filling time to take 12 to 21 years.
Egypt's Foreign Ministry replied that Egypt did not specify a number of years to fill the Renaissance Dam, but rather that the three countries agreed more than a year ago to fill the dam in stages depending on the annual reserves of the Blue Nile.
The Egyptian proposal stated the GERD should be filled in six or seven years if the river's water reserves are average or above average.
Egypt said that it will still participate in the meeting scheduled to be held by the US Treasury Secretary with the Foreign and Water Ministers of Egypt, Sudan and Ethiopia in Washington on January 13 and 14, out of its commitment to work honestly in reaching a fair and balanced agreement to preserve the interests of the Egyptian people.
Edited translation from Al-Masry Al-Youm