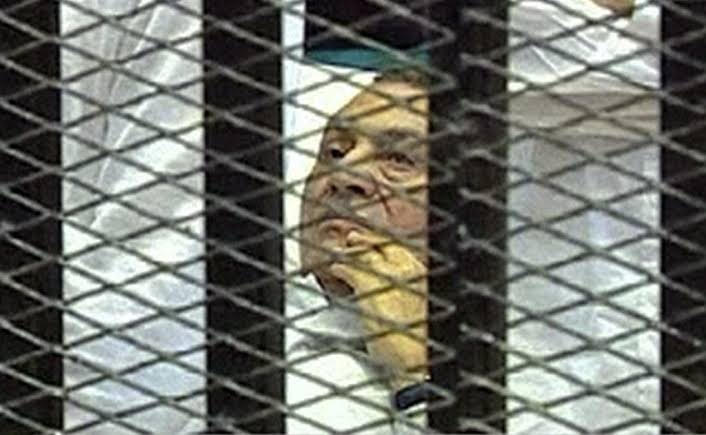 The General Court of the EU on Wednesday canceled a decision freezing the funds of late President Hosni Mubarak and his family.
The court's official website stated that it had canceled the decision of the EU Council issued in 2011, which had been renewed until 2021 "concerning restrictive measures directed against certain persons, entities and bodies in view of the situation in Egypt."
The court also ruled on Wednesday, that the EU Council would bear the litigation costs incurred by the Mubarak family.
The court did not disclose on its website the amount of funds that will be removed from the freeze. The funds will be available to the Mubarak family after the expiry of the 70-day period for appealing the court's decision.
In 2021 the EU announced the abolition of sanctions imposed in 2011 on nine Egyptians: including the family of former President Hosni Mubarak, on suspicion of embezzling state funds.
"On 21 February 2011, the European Union declared its readiness to support the peaceful and orderly transition to a civilian and democratic government in Egypt based on the rule of law, with full respect for human rights and fundamental freedoms and to support efforts to create an economy which enhances social cohesion and promotes growth," the court's website read.
"In this context, restrictive measures should be imposed against persons having been identified as responsible for misappropriation of Egyptian State funds," it added.
Restrictive measures were initially adopted in 2011 and were specifically aimed at helping the Egyptian authorities recover misappropriated state-owned assets,"the member states said in a statement.
The EU froze the assets of prominent figures, including Mubarak, his wife, and two sons and their wives, following his ouster after thirty years in power.
The ousted president died in February 2020 after a struggle with illness at the age of 91.
Mubarak served as the fourth president of Egypt for thirty years. He was ousted in the 2011 uprising that swept Egypt as part of the Arab Spring movement that gripped the region.
Mubarak had resigned in February 2011 and given power to the Supreme Council of Armed Forces.
He faced charges of corruption and the killing of protesters during the 18-day uprising that led to his ouster.
He was sentenced to life imprisonment for involvement in the killing of anti-government protesters but later retried and subsequently acquitted and released in 2017.