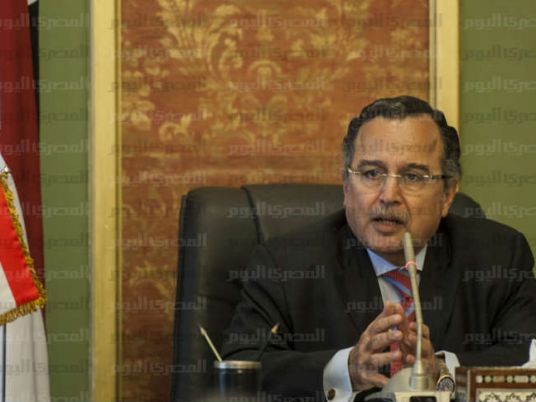 Former Foreign Minister Nabil Fahmy says the rotating Arab seat on the UN Security Council will most likely go to Egypt.
The former minister added that Arab countries are urging Egypt to press for a new ideology within the council to confirm with that of the international community.
Fahmy also expressed disillusionment with the organization in its current form, saying the UN Security Council membership no longer reflects the international situation and that its practices causes the organization to lose its credibility.
During a celebration by the Afro Asian Peoples Solidarity Organization (AAPSO) on the occasion of the 70th anniversary of signing the UN charter, Fahmy added that the permanent members of the Security Council violate terms of the charter by applying double standards and preferring their national interests rather than achieving international peace and security.
Fahmy argued that the Security Council's veto should only apply to the council's decisions on use of force as well as modifying regulations to guarantee respect and achievement of the decisions taken. He also highlighted the importance of imposing sanctions in case of abstention from applying the decisions.
Fahmy called on the UN to prepare a program to end world-wide occupation before 2025, guarantee the basic human rights through eradicating poverty and providing of education and health care.
Edited translation from Al-Masry Al-Youm