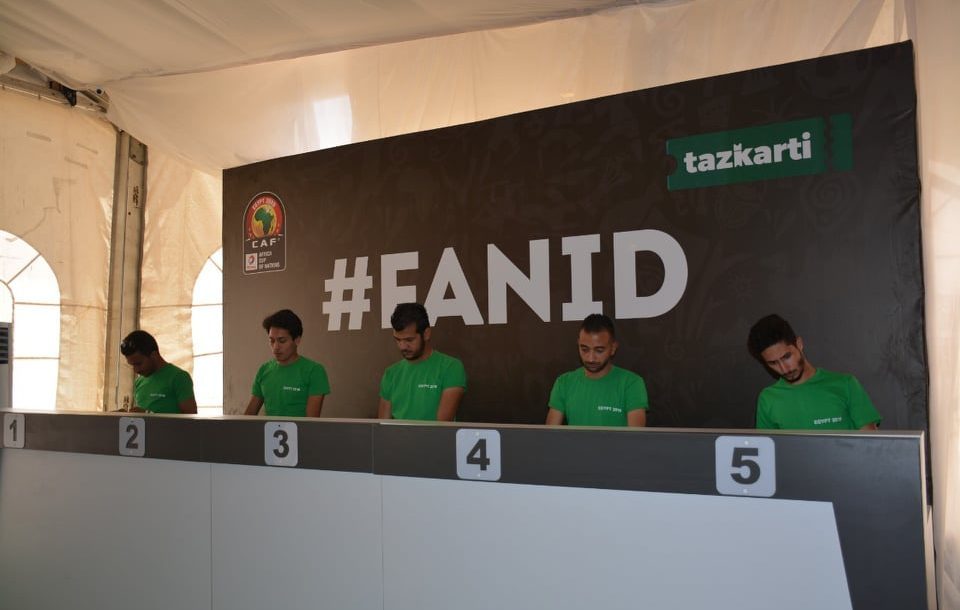 Tazkarti said on Wednesday that football fans will be able to buy the tickets for the 16th round, 8th round, semi final and final matches of the 2019 African Cup of Nations (AFCON) on Thursday, June 20.
Tazkarti notified fans that a large number of Egyptian fans booked tickets for the matches of the 2019 African Cup of Nations (AFCON), clarifying that the tickets for the first three games of Egyptian team were fully booked.
Tazkarti pledged to facilitate the ticket booking process, allowing fans to obtain FAN IDs from the "Tazkarti" website.
Tazkarti asserted that the online system of tickets depends on "precedence of booking" and meets rules for transparency and equal opportunity in obtaining tickets for matches.
The Organizing Committee of the Africa Cup of Nations announced that audiences must first obtain a fan ID card in order to book tickets for any match in the upcoming tournament hosted by Egypt, which runs from 21 June until 19 July.
The committee has set standards for attending matches by allowing each fan to get five tickets per game, provided they have the fan ID. The tickets are to be obtained through the tournament committee's website or through sales outlets.
Edited translation from Al-Masry Al-Youm