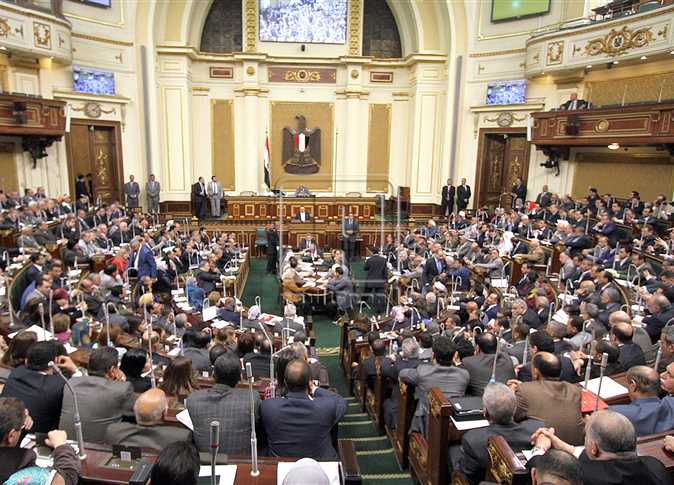 The General Federation of NGOs and a number of civil society organizations on Tuesday will hold the first societal dialogue regarding the proposed constitutional amendments.
The meeting will be the first social dialogue on the proposed amendments in accordance to Article 226 of the Constitution, after parliament discussed the amendments and referred them to the Legislative Committee of the House of Representatives,  Talaat Abdel Qawy, President of the Federation said.
He explained that the session will discuss 14 articles of the Constitution and eight articles that have been newly developed. A number of representatives of NGOs, presidents of regional associations, cooperatives, trade unions, and women's rights organizations will attend the meeting.
Speaking to Al-Masry Al-Youm, Abdel Qawy said that the societal dialogue actually comes in two sessions, with the second one discussing the vision of civil society organizations, trade unions and different bodies on the constitutional amendments.
The first session concerns the national strategy to combat corruption from 2019 to 2022, launched by President Abdel Fattah al-Sisi in December 2018, Abdel Qawy said, which refers to the Federation's intention to raise awareness among civil society organizations on combating corruption, in cooperation with the Administrative Control Authority.
Five other similar sessions are planned in a number of governorates over a month, in order to expand the circle of community dialogue on the amendments, Abdel Qawy said.
He explained that after concluding the community dialogue, recommendations will be sent to the President of the House of Representatives to submit it to the Legislative Committee for consideration.
Abdel Qawy also pointed out that the Federation will launch an initiative later to encourage citizens to vote on the constitutional amendments.
Edited translation from Al-Masry Al-Youm