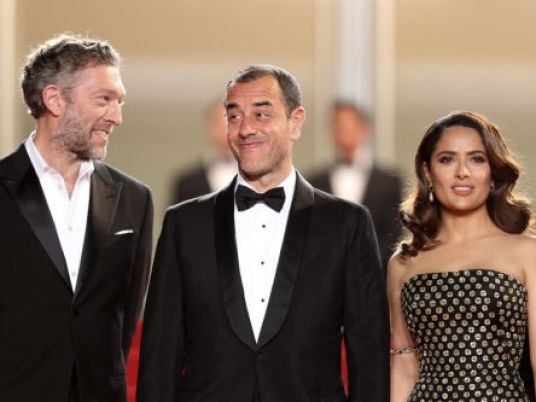 The Cannes Film Festival is as close to the movies' answer to the United Nations. The filmmakers and media of the world are usually represented in one way or the other. The Croisette, Cannes' seaside promenade, is usually a babble of tongues.
So this year's festival slate of films was greeted with consternation in some corners when a commonality was noticed across many of the festival's in-competition selections: the English language.
Though there are only two American filmmakers in competition for Cannes' Palme d'Or and no British directors, this year's festival is littered with Europe's elite filmmakers working in a language not their own. On a continent that has warily watched English become a kind of de facto common language, fears flared that contemporary European cinema was being lost in translation.
The Guardian said that an "Anglophone virus" was rampaging.
Italy's Paolo Sorrentino will on Wednesday premiere his second English language film, "Youth," with Michael Cain and Harvey Keitel. Four other notable names in international film – Norway's Joachim Trier, Italy's Matteo Garrone, Greece's Yorgos Lanthimos and Mexico's Michel Franco – are all making their English language debuts. And Quebecois filmmaker Denis Villenueve, an Oscar-nominee for his French language "Incendies," premiered his English language drug war thriller "Sicario" on Tuesday.
As the festival has unspooled, many directors have defended their decision to switch languages for the sake of creative curiosity and for the greater opportunities it affords them.
After making the Oscar-nominated "Dogtooth" and his follow-up, "Alps," Lanthimos moved from Greece to London. His Cannes entry "The Lobster," starring Colin Farrell and Rachel Weisz, certainly showed no loss of idiosyncrasy in its satirical tale of divorcees and single people who face being turned into an animal if they don't find a spouse.
"I don't know what the fuss is about," Lanthimos said. "It's been always happening in this time and age, people live anywhere in the world, work anywhere in the world. I guess it's a strange, interesting coincidence. But other than that, I don't think it really means anything. In my case, for sure, it is easier to make a film in the English language and have a few more resources than I did in Greece. So that's part of the choice."
Garrone, the director of the acclaimed mob drama "Gomorrah," made his English debut with "Tale of Tales" despite a deeply Italian story adapted from 17th century Neapolitan fairy tales.
"My choice wasn't premeditated," said Garrone. "The fact that I shot in Italy, the fact that everyone came to my country helped me to no end feel that I had a very close link to my roots and my culture. So I didn't feel this was traumatic in any way when I moved from Italian to English."
Such a transition, of course, has been going on for as long as movies have been made, from F.W. Murnau to Roman Polanski to Alejandro Gonzalez Inarritu.
"If you want to go to the American market maybe you need to have a film in English, but I still think all the great directors make films in their own languages," said festival director Thierry Fremaux, who said English functions like "the new Esperanto." "I'm not sure if it's a trend. We'll see."
Cannes, itself, fosters a crosspollination of talent. It's the biggest movie market in the world, and many of the international casts at this year's lineup were partly assembled in deals forged at previous visits to Cannes.
Bigger stars, naturally, means potentially more exposure and better financing. But sometimes a filmmaker's strengths don't come through as loudly without subtitles. Joachim von Trier's "Louder Than Bombs" is a suburban New York drama about a family dealing with a mother's death, starring Gabriel Byrne, Jesse Eisenberg and Isabelle Huppert. But at its Cannes premiere, it wasn't received as well as Trier's previous Norwegian films, "Oslo, August 31" and "Reprise."
"I went to film school in London, at the National Film and TV school, so I did a lot of short film work in English and I come from a country, Norway, with only 5 million people speaking the language," said Trier. "So I felt it was a natural progression to also try to do films in English."
For his film, set in Nyack, New York, Trier studied American teenagers in high school classrooms with an outsider's eye.
Said Trier: "It's nice to be able to travel, discover, seek something."