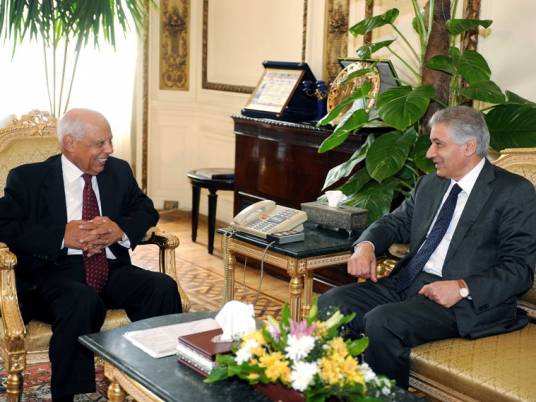 The new minimum wage increase announced by the Prime Minister
Hazem al-Beblawy
would require raising taxes and could cause unintended consequences to the economy, according to Finance Minister Ahmed Galal.
"The current wage rates do not meet the minimum requirements for decent living, and I personally as a minister wish we could afford much more than a LE1,200 minimum wage, but in order to achieve that, we must apply a just progressive tax, increase production and improve the efficiency of services," Galal said.
Galal urged a wider economic perspective. "What is important is to study the impact of any decision on the economic activity and public and private sectors to see whether it would encourage growth or not, and whether it would increase unemployment," the minister said.
"The ministry does not have a money store of its own hidden from society! In order to receive funds, we must pull money from different sources… What is more important than fund-raising, however, is making sure that any financial decision will not adversely affect the level of prices," Galal added.
Galal said if the decision affected prices, the cabinet could be perceived as having deceived people when the wage increase would be lost through higher prices.
"The pay increase could possibly come at the expense of those not getting paid, simply because they would become unemployed and this wouldn't be fair.
Funding unemployment allowance from the funds allocated for
workers
'
wages
is
also
not fair,
"
he added.
The current cabinet's duty is to act with the utmost credibility because it is not subject to political pressure and is acceptable to society, he said.
The cabinet also must not leave a heavy burden for the following cabinet, Galal mentioned.