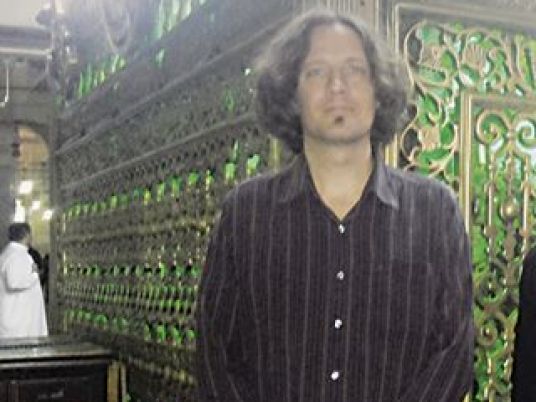 Guests at an international poetry festival in the city of Tanta, Gharbiya, made a brief visit Wednesday to the shrine of al-Sayyed al-Badawi, a saint-like figure popular among Muslims in the province.
Since many of the Egyptian visitors to the shrine are unaware of four other shrines nearby and as attendants to the shrine mostly rely on spiritually-inherited information, Samuli Schielke intervened.
"This is the shrine of Sheikh Megahed, one disciple of al-Badawi, and there is another one, Abdel Motaal," said Schielke, a researcher in Egyptian anthropology from Berlin University.
Schielke's research casts light on Egyptians' popular belief in the sanctity and the blessing powers of "walis" (saints).
"I am a social and cultural anthropologist working mainly on contemporary Egypt," he says on his website. "The topics of my past and present research include the contestation of festive culture and Sufi pilgrimages".
Thirty-three poets from 15 countries attended the Tanta International Poetry Festival's first edition, a four-day event that ended Tuesday.
Edited translation from Al-Masry Al-Youm