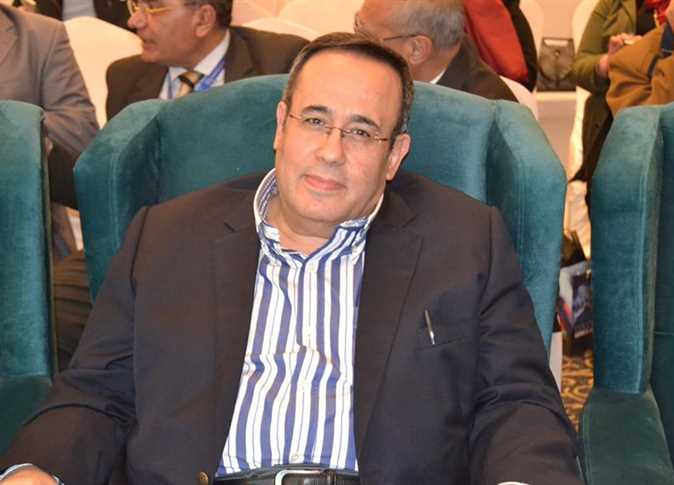 Egypt announced on Sunday evening the death of Ahmed el-Lawah, 50, the first Egyptian doctor to succumb to complications of coronavirus (COVID-19).
Lawah was a professor of clinical pathology at al-Azhar University and is from Port Said Governorate.
He reportedly contracted the virus from an Indian national who had undergone a medical test in Lawah's private laboratory without knowing that he was infected with the virus.
Lawah self-isolated as soon as he learned that the man had tested positive. When he began to develop symptoms, he was transferred to Abu Khalifa Hospital in Ismailia.
No official source has verified this information, however.
Head of the Port Said Doctors Syndicate Mostafa el-Said mourned Lawah and wished a speedy recovery to his daughter Israa, who is suspected of being infected with the virus and has asked people to pray for her father.
The General Authority for Health Care, Port Said Branch, one of the bodies of the comprehensive health insurance system, has said that Lawah's case was very critical.
It explained that the level of oxygen in his blood became very low, leading to a severe spike in blood pressure and a critical shortness of breath.
The Youth Committee of the Doctors Syndicate also mourned Lawah: "The Youth Committee of the General Syndicate of Doctors mourns the martyrdom of the first soldiers of the white army of Egypt, Doctor Ahmed el-Lawah," it announced in a post on Facebook, calling Egyptian doctors "heroes."
"Egypt's doctors face death via infection every day against this fierce pandemic, and they continue to work for the safety and health of…the people. May God protect Egypt's great doctors and preserve its honorable people," it said.
The last thing the Lawah wrote on his Facebook account was a message about awareness among Egyptians regarding the virus and a warning about the importance of staying at home to prevent its spread.
"The most important thing during the upcoming two weeks is to stay at home, as the virus would die if it hasn't found a carrier," Lawah wrote.
Egypt announced on Sunday 33 new coronavirus cases and four additional deaths, bringing the total number of cases confirmed so far in the country to 609.
Forty people have died from the virus in Egypt, as well as two senior military officers.
Edited translation from Al-Masry Al-Youm