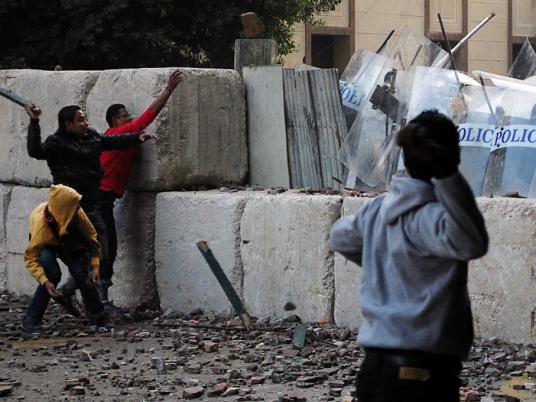 The parliamentary elections law that the Shura Council passed last week cannot be appealed, the Freedom and Justice Party said, because its procedures are legal and conform to the Constitution.
The FJP said that an opposition boycott of the elections would not affect their legitimacy.
The president's office set 22 April as the date for the House of Representatives elections to start, amid criticism and opposition group's calls to boycott them, claiming the law on seat distribution was unfair and does not guarantee election integrity.
Saad Emara, member of the party's supreme body and the Shura Council — the upper house of Parliament — said the new law cannot be appealed, adding that council members considered all the notes compiled by the Supreme Constitutional Court, which reviewed the law's constitutionality and adopted the court's suggestions before passing the law.
Emara told Al-Masry Al-Youm that the new House of Representatives would amend the list-based and single-winner systems, and cancel the 50 percent quota allocated for workers and farmers.
The decision to hold elections in four phases is to guarantee judicial supervision, Emara said.
Judicial supervision will not be canceled, he said, denying reports of plans to exclude judges from supervision over elections.
Emara also said an opposition boycott would not make the elections lose their legitimacy. He said boycotting is a right and a political stance for any party, expecting parties that have called for a boycott to step back from their decisions.
"A majority of these parties will step back from their stance and take part in the elections," he added.
Edited translation from Al-Masry Al-Youm