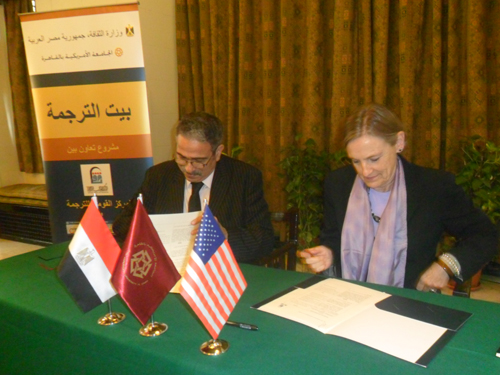 The Democratic Current parties announced they would not participate in the second session of dialogue with Prime Minister Ibrahim Mehleb, and other political parties on the amendment of the parliamentary elections law on Thursday because of what they described as chaos and disorganization in Tuesday session.
Boycotting parties stressed that the Cabinet does not respond to their demands adding the sessions were just a show by the Cabinet.
Medhat al-Zahed, deputy head of the Socialist Popular Alliance Party, described Wednesday session as the "dialogue of the deaf." The party will not take part in Thursday session due to the chaos and disorganization of the previous session and ignoring political parties demands, he said
"Mehleb's talk about conducting the elections before the month of Ramadan is dreams and hopes," Zahed added.
"The last meeting was purely decorative, and will not result in a real modification of the law, and therefore will not attend today's session," said Dostor Party spokesperson Khaled Dawoud.
Dawoud added he believed the sessions aimed to show off the existence of multiple political parties.
"The Cabinet wants to show the image that parties disagree with each other in order to introduce minor amendments to the current law complying with the recommendations of the Supreme Constitutional Court only," Dawoud said.
Dawoud added the Cabinet ignores the proposals of the Democratic Current's parties and wants a traditional parliament that backs it decisions.
Secretary General of Adl Party Abdel Moneim Emam said his party would boycott Thursday session saying the dialogue was a sort of a show. "It seems that the results of the dialogue are known in advance, and there is no intention to change. As an evidence, the majority of attendees were public figures not political parties representatives," Emam added.
Sahwet Masr (Egypt's Awakening) list decided to continue boycotting the dialogue.
Participating parties continue to disagree and the Cabinet does not accept the list's proposals, list sources said Thursday, describing the sessions as "absurd."
Nedaa Masr (Egypt's Call) coalition said it would boycott today's session to protest not giving the coalition representative the word in Tuesday session.There are figures and party representatives who were given the word twice. Most of them belong to the same stream and promote the same idea in an attempt to mislead the public opinion that the majority of political forces back that idea, said coalition representative Tarek Zidan. He accused the Cabinet of listening to only opinion and ignoring opponents.
Assistant head of the Wafd Party described the previous dialogue session on the election law as "failed", especially after the altercations and accusations between the representatives of political parties.
Political parties had to respect its position in front of the public opinion and conduct quiet discussions to reach a consensus, away from quarreling, he added.
Edited translation from Al-Masry Al-Youm