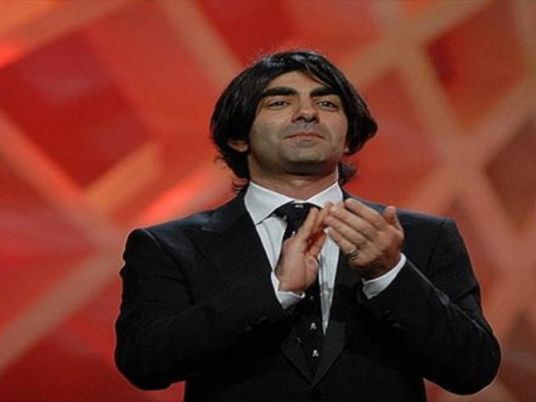 German-born Turkish Filmmaker Fatih Akin held a symposium on Tuesday at the Cairo Opera House on his film The Cut, which opened the 36th session of the Cairo International Film Festival (CIFF) on 9 November.
Akin said that he did not come to Egypt to see the pyramids but because he has Arab and Islamic origins and to form real image of the incidents happening in Egypt. He expressed happiness about participation in the festival.
He said that he selected the Armenian genocide as an idea for his film adding that many issues are not approached by anyone, thus he decided to spot the light on the genocide trying to reveal part of the truth on it.
Akin also said that he filmed his movie in many countries like Jordan, Cuba, Germany, Canada and Malta. It will be screened in Turkey on 5 December, he said noting that the criticism he received was totally unbiased.
He denied presence of problems with the government or the current regime in Turkey, from where he got the permission to shoot the film. The only obstacle Akin faced was the censorship, as many laws were applied on his film.
"The movie, which costed 15 million euros mainly from European donations, will be screened in the US in April," he said.
Regarding the financing of the film, which he took part at, Akin considered himself lucky for getting the donations, that he expected them to end soon explaining that the cinema industry in Europe is about to vanish given the declining number of moviegoers.
Edited translation from Al-Masry Al-Youm