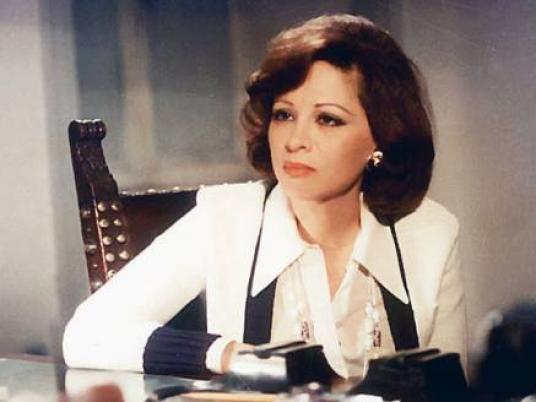 Google has celebrated the 85th birthday of late Egyptian film and television legend Faten Hamama by placing her photo on the search engine's home page on Friday.
Hamama is known for movies that addressed causes related to women's issues. "Du'aa al-Karawan" ("The Nightingale's Prayer", 1959) continues to break Egyptian viewers' hearts with a romantic plot about honour killings in Upper Egypt. It was based on a novel by the prominent writer Taha Hussein.
Also, until this day young Egyptian women share on social media a dialogue from the script of Hamama's film "al-Bab al-Maftuh" ("The Open Door", 1963) in which Saleh Selim (Hussein) tells Hamama (Laila), "I love you and I want you to love me but I don't want your identity to dissolve into mine or into the identity of any other person. I don't want you to derive your confidence in yourself and in life from me or from any other person."
More, in 1975, Hamama starred in "Oreed Halan" ("I Want a Solution"), one of the most well-known Arabic-language films about Egypt's personal status laws, especially those related to women's right to get a divorce.
Known as the "Lady of the Arab Screen," Hamama was born in 1931. Her passion for acting began when her father, then a civil servant at the Ministry of Education, took her to the cinema as a child to watch films.
When she won the "Egypt's prettiest child" contest, her father sent her photo to filmmaker Mohamed Karim, who first brought Hamama to fame in 1940 by giving her the opportunity to act in "Youm Said" (or "Happy Day") along with then-prominent actor and composer Mohamed Abdel Wahab.
Four years later, the same filmmaker asked her to start along with Abdel Wahab again in "Rossassa fel Qalb" (or "A Bullet in the Heart"), then in 1946 in "Dunya" (or "World), after which her family moved to Cairo to encourage the up-and-coming star.
A long career of films that helped shape the Egyptian and Arab cinema's landscape continued with more than 100 films.
She was married to the internationally-acclaimed Egyptian actor Omar Sharif, whose films included "Lawrence of Arabia" and "Dr. Zhivago", for nearly 20 years.
Hamama passed away in January 2015, with her death igniting a wide public opinion discussion about the future of Egypt's cinema industry and women's role in it and reviving a nostalgic discourse and a debate over Egyptian women before the so-called Islamic Revival of the 1970s.