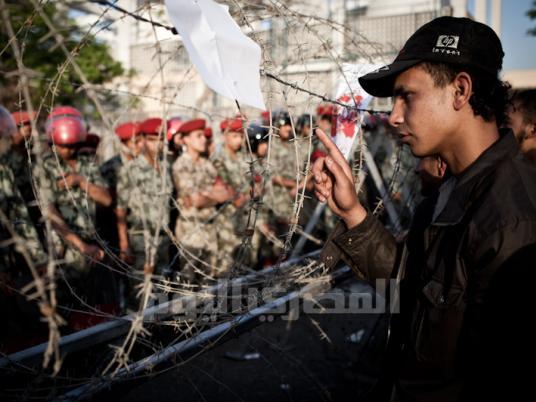 The Voice of Silent Majority Movement called for a million-member protest entitled "We're all the Egyptian army" on Friday at Hadayek al-Kobba Square to express gratitude toward the armed forces and support it against smear campaigns.
In a statement on Sunday, the movement called for unity and participation "to express appreciation to military and reject those who adopt foreign agendas."
The call came after at least 12 people, including a conscript, were killed and hundreds injured during clashes near the Defense Ministry between anti-military protesters, the armed forces and unidentified attackers last week.
It also opposed the Muslim Brotherhood-affiliated Freedom and Justice Party for hindering the formation of the Constituent Assembly and thus the timeline for handing over power.
The movement added that it has agreed with political and legal figures to lead a popular campaign to revive the 1971 Constitution with the amendments that were put to public referendum in March 2011, so the elected president will retain the powers stated in that constitution.
Edited translation from Al-Masry Al-Youm