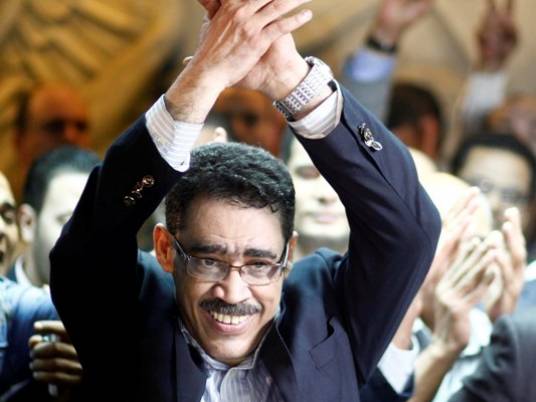 Head of the Journalists Syndicate Diaa Rashwan said Monday that the syndicate began taking steps to protect journalists covering clashes or protests.
Interior Minister Mohamed Ibrahim agreed to provide 100 bulletproof jackets for field journalists, Rashwan said.
"In addition to journalists, there are field television cameramen and journalists who do not belong to the syndicate but need tools to protect them. So, I appealed to Defense Minister Sidqy Sobhy to provide the syndicate with an extra 200 bulletproof jackets, 300 bulletproof helmets, 300 facemasks to protect against tear gas and 300 eye protection glasses to prevent bird shot injuries," Rashwan mentioned.
"The UAE Journalists Association will send professional trainers in the next few days who are certified by the International Federation of Journalists to train Egyptian journalists and trainers in field protection," according to Rashwan.
In response to a claims that providing such protective gear to journalists would make them stand out more during clashes and thus more easily targeted, Rashwan said journalists were already distinguished by other tools like cameras.
Rashwan stressed that providing protective gear to journalists would be in their favor and would help the police ensure their security.
"The Interior Ministry is supposed to hand over the first batch of bulletproof jackets in two days," Rashwan said.
Edited translation from Al-Masry Al-Youm