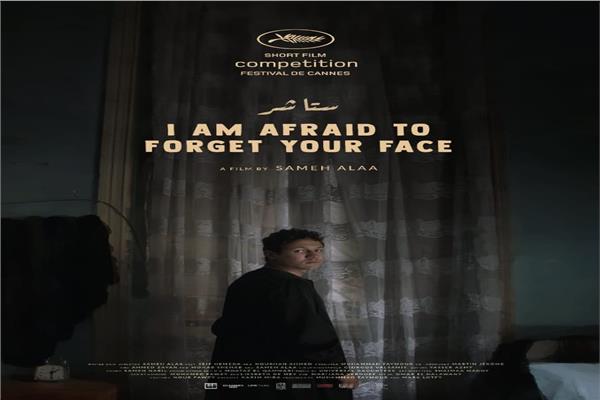 The Cannes Film Festival will screen the French-Egyptian short movie "I Am Afraid to Forget Your Face " by Sameh Alaa, the first Egyptian short film to run for the prestigious Palme d'Or Award, during its 2020 edition.
Zawya's 2019 Short Film Festival previously awarded the movie the best film award worth LE15,000 and the best director award worth LE10,000.
"I Am Afraid to Forget Your Face " was also among the line-up of the 2019 Toronto International Film Festival.
Produced by Mark Lotfy and Mohamed Taymour, the film was developed by scriptwriter Mohamed Fawzy and marks the second movie directed by Alaa.
The 2020 selection encompasses 11 short movies from 12 different countries to screen next autumn at the Palais des festivals in Cannes.
This is not the first Egyptian film to be shown at Cannes.
The festival screened "Donya" by the Egyptian filmmaker Mohamed Karem in 1946, Youssef Chahine's "Ibn al-neel" [Son of the Nile] in 1952 and his "Seraa fi al-Waadi" [Struggle in the Valley] in 1954, and "Lelet Gharam" [A Night of Love] by Aly Badrakhan in 1952.
In 2018, the official website for the Cannes Film Festival announced that the Egyptian movie "Yomeddine" (Judgement Day) was nominated for the Golden Cinema Award, which is given each year to the best directorial debut.
The film received a 10-minute standing ovation following its screening at the festival on Thursday.
Written and directed by Egyptian-Austrian director Abu Bakr Shawky, it is the first Egyptian movie to ever be invited to the Cannes' main competition. It follows the story of a man who has recovered from leprosy and decides to embark on a trip searching for his father. The movie stars actors Radi Gamal and Ahmed Abdel Hafiz.
Another Egyptian movie that will screen in the festival is classic film "Al-Maseer" (Destiny) which premiered in 1997.
Directed by the late great Youssef Chahine, the film revolves around the struggle between moderate and extreme Islam. The movie features an all-star cast including Nour al-Sherif, Leila Elwi, Mahmoud Hemida, Safyiaal-Emary, Mohamed Mounir and Khalid al-Nabawi.
The Cannes Film Festival is one of the most prestigious festivals worldwide, with this year representing its 73rd edition.