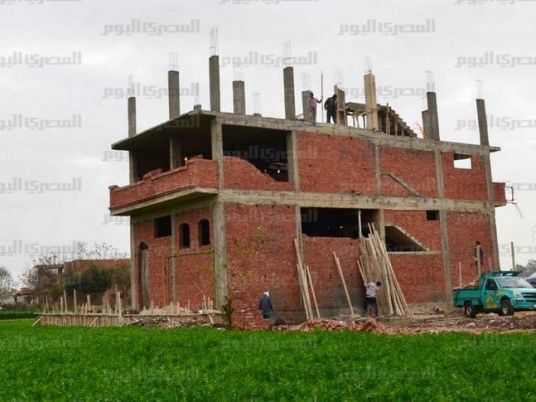 The State Council's Legislative Department concluded revising amendments to Agriculture Law No. 53/1966 which grants the agriculture minister the power to suspend and remove any illegal constructions and buildings at the expense of the person who violated the law, without having to wait for judicial verdicts to be issued.
The amendment states: "whoever violates the provisions of Article 152 of the law should be sentenced to no less that two years and no more than five years [in prison] and fined between LE100,000 and LE5 million."
The second article stipulates: "The agriculture minister has the power to suspend and remove the violation, before a verdict is issued, at the expense of the violator."
Article 152 of the draft law bans the construction of any buildings on agricultural land, as well as any measures taken to divide the land with the aim of construction.
Before the amendment, Article 156 included the prison sentence and a fine of LE10,000-50,000. It granted the minister the right to suspend the violation without removing it.
However, the department recommended that the verdict ordering the prison sentence should also order the removal of the violation. After the amendment, the removal issue is included within the powers of the minister as well as of the court.
Edited translation from Al-Masry Al-Youm