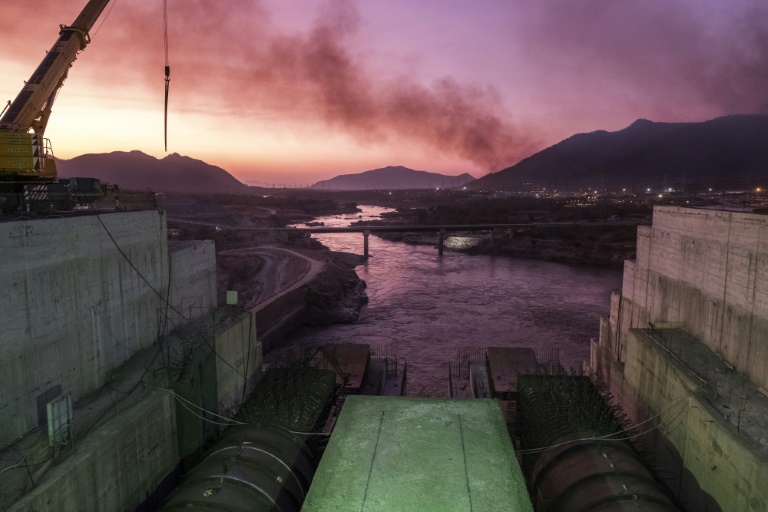 Egypt's Foreign Ministry on Tuesday responded to Ethiopian Foreign Minister Gedu Andargachew's accusation that Egypt intends to resort to the UN Security Council as an escape from negotiations on the Grand Ethiopian Renaissance Dam, saying that Egypt is always ready to negotiate an agreement that satisfies the interests of all parties.
Egyptian Foreign Minister Sameh Shoukry said that Egypt has been involved in good faith negotiations with Ethiopia over the course of a decade, and that Egypt is ready to resume negotiations immediately, as long as Ethiopia announces its commitment to not filling the dam's reservoir until an agreement is reached.
According to the statement, the Foreign Ministry requested that Ethiopia resume negotiations immediately and announce its commitment to international treaties and to not filling the dam unilaterally.
On Monday, Sudanese Minister of Irrigation Yasser Abbas stated that Khartoum remains committed to its steadfast stance that negotiations are the most effective way to reach an agreement on the Renaissance Dam. He stressed that Sudan has made a sincere effort in this vein, and has not lost hope of reaching an agreement between the three countries.
Abbas reiterated Sudan's adherence to the necessity of signing an agreement prior to filling the dam, to guarantee the safety and operation of the Roseires Dam in Sudan once the Renaissance Dam begins operating.
Andargachew said in an interview with the Ethiopian News Agency published on Monday that Addis Ababa will never accept any agreement that restricts its "water rights" in the Nile River. He pointed out that Ethiopia is currently discussing the process of building the Renaissance Dam, not issues related to its rights to use the Nile river in development projects.
Edited translation from Al-Masry Al-Youm