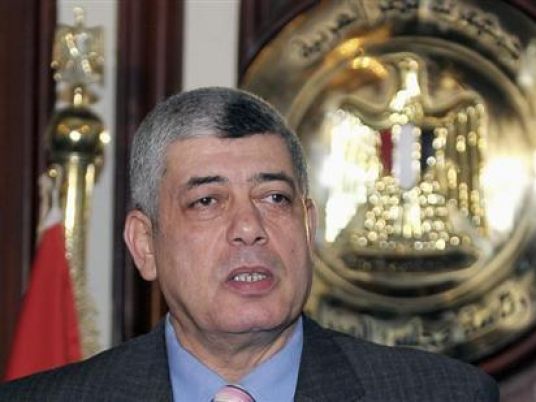 Interior Ministry spokesperson Hani Abdel Latif said in a press statement issued Thursday that the penalty for leading a Muslim Brotherhood demonstration will be the death sentence, even if it is a woman.
The harsh move comes in accordance with yesterday's declaration of the Broterhood a terrorist organization, which was issued after the car bombing in Mansoura that killed at least 15 people. Though an unaffiliated terrorist group, Ansar Bayt al-Maqdes, claimed responsibility for the attack, the newly empowered political establishment has decided to ride the wave of fear and take the opportunity to further squash the only viable political opposition to their rule. Meanwhile, the interim government has yet to produce evidence linking the Brotherhood to the attack.
Following the ouster of Brotherhood President Mohamed Morsy, his opponents have pushed forward their democratic roadmap, which will supposedly bring the country closer to democracy. The latest move, however, seems to be further evidence that the new path set forth by the interim government is not one of a democracy, but rather a step back to the Mubarak-era police state that ruled with an iron fist and snuffed out all political opposition.
The next step in the roadmap, which is the most challenging one, is to approve the newly amended Constitution in a referendum to be held on 14 and 15 January.
In defiance, the Brotherhood has vowed to block the referendum by protesting.
Abdel Latif added that those who take part in such demonstrations or is a part of the group's leadership will also be imprisoned.
"Anyone who promotes verbally or in writing the ideas of the group or possesses leaflets or recordings of those ideas will also be sentenced for five years imprisonment," he said. "And anyone who will assume a leadership position within the group or provide it with funds or information will be sentenced to life imprisonment."
He said the interior minister is holding an emergency meeting with his aides on Thursday to devise a plan to secure all schools and Egyptian streets in general, and to discuss ways to implement the cabinet's declaration of the Brotherhood a terrorist group.
"They will also discuss the Nasr City bombing that wounded five people," he said.
The prosecutor general announced Tuesday that those who were implicated in the recent terrorist acts were referred to the criminal court for belonging to a terrorist group that intends to harm national unity and social peace.
Edited translation from Al-Masry Al-Youm