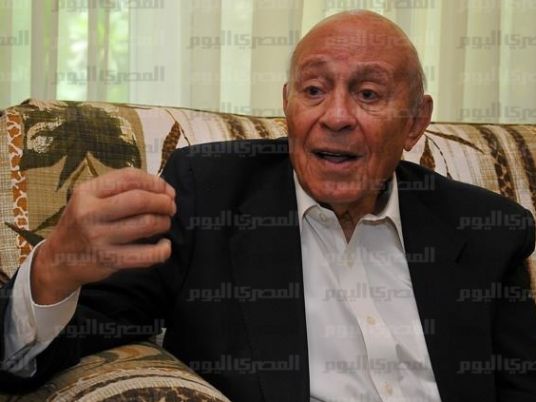 The Interior Ministry disclosed the whereabouts of 118 people who were allegedly subjected to forced disappearances in response to an inquiry by the National Council for Human Rights, said NCHR Chairman Mohamed Faeq in a press statement.
The NCHR has referred 191 complaints about forced disappearances to the Interior Ministry recently, and received 118 responses, Faeq said.
According to the Interior Ministry, 15 people were acquitted while 99 others are being detained pending investigation. Three are fugitive defendants and one turned out to run away from their family, Faeq quoted the Interior Ministry as saying.
The NCHR also learned of the whereabouts of three other reportedly disappeared people out of the 191 cases, according to Faeq.
The NCHR continues to follow up on the rest of the reported forcibly disappeared people in coordination with the Interior Ministry, he mentioned.
A surge in complaints about forced disappearances over the past few months is the result of a failure by the Interior Ministry to commit to the criminals procedures law as far as arrests and interrogations are concerned, the National Council for Human Rights said in a statement in mid-December.
The council demanded the ministry commit to the rules to avoid "confusion".
Egypt has gained much criticism, both locally and internationally, over the past few months for extra-judicial arrests of activists.
Many of the activists were difficult to locate for long periods of time before they reappeared in courtrooms facing multiple charges, mainly related to national security and plotting against the regime.
NGOs have recorded varied accounts of citizens reported as missing after being arrested by security agents.
An Egyptian journalist appeared before prosecutors after briefly going missing following his arrest two weeks ago, while the Interior Ministry released a statement dismissing accusations that it subjects individuals to forced disappearances.
Mahmoud al-Saqqa Hosni, a reporter for the independent website yanair.net, reappeared before the State Security Prosecution, facing charges of affiliation with an outlawed organization, a charge commonly filed against many individuals reported missing by activists.
Individuals who were arrested under the pretext of forced disapperances either appear unannounced before prosecutors or remain in detention at undisclosed locations.
The Journalists' Syndicate filed a complaint with the General Prosecution in early January, demanding that Saqqa's whereabouts be made public and accusing the ministry of endangering his life.
Rights activists have decried a wave of what they described as forced disappearances of journalists and activists over the past year, deeming the alleged practice a violation of freedoms and constitutional rights.
Statistics on victims of the alleged practice vary. The number of victims on the NCHR's list remains low compared to other statistics announced by rights organizations. Stop Forced Disappearances, a campaign launched in August 2015 by the Egyptian Commission for Rights and Freedoms, said the number could have stood at as high as 340 as of November.