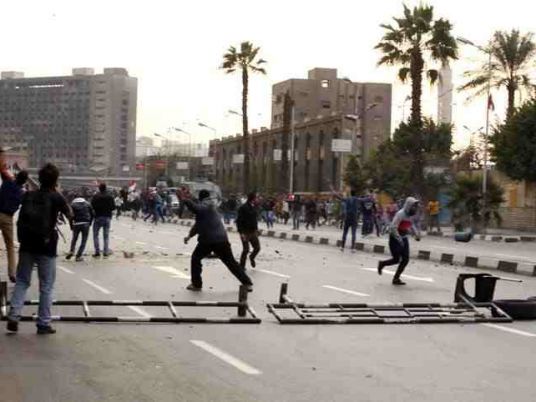 A police conscript was killed and 11 police personnel were injured in nationwide violence on Sunday, the Interior Ministry spokesman said.
Sunday marks the passing of four years since the January 2011 uprising, which toppled former President Hosni Mubarak.
Sixteen people were also killed and 50 others were injured on the uprising's fourth anniversary, Egypt's Health Ministry spokesman said.
In anticipation of protests, security measures across Cairo have been heightened, specifically around major squares.
Tahrir square, located in Downtown Cairo, is considered one of the symbols of the uprising. Military vehicles have been situated at the entrances of the square and on roads leading to it, state-run MENA reported.