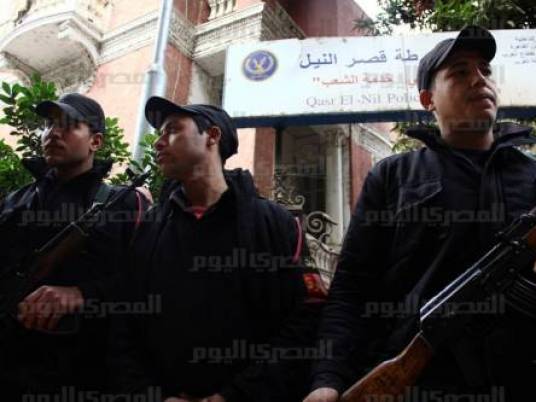 Jama'a al-Islamiya's political arm is working on a draft law to legalize civilian policing groups in the wake of recent police withdrawals and strike action.
Khaled al-Sherif, the Construction and Development Party's media consultant, said Thursday that the proposed legislation is set to be presented to the Shura Council.
He assured critics that the groups would not carry weapons and would be supervised by the government. "The popular committees we call for will not be armed and will be affiliated with the Interior Ministry," he said.
During the noon press conference, Sherif said the party is looking to support the police and Armed Forces, not replace them.
Some political parties fear the revolution and claim its goals harm stability and the rule of law, said the party's political bureau Tarek al-Zomor.
Zomor added that international political forces are also working to thwart the revolution by helping officials from the Mubarak era.
He said Islamist and revolutionary forces are working to prevent this from happening and restore the dignity of Egyptians.
Zomor called on the administration to implement community projects that citizens could take ownership of and improve their living conditions. In addition, the government must restore stability and combat lawlessness.
The political bureau leader continued, saying certain factions are doing everything they can to halt parliamentary elections and use protest victims for political gain.
These same groups are looking to discredit the police. However, only "policemen who belong to the former regime" had actually gone on strike and those responsible for organizing the work suspension should be fired, Zomor said.
Edited translation from Al-Masry Al-Youm