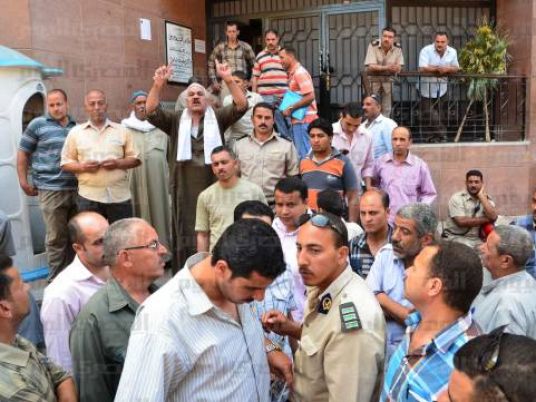 Policemen in Kafr al-Sheikh, a governate in the Nile Delta, staged a protest Sunday morning outside Kafr al-Sheikh Security Directorate against the law regulating protests recently issued bt the interim government in Egypt.
They called for a compensation for the policemen who have been killed and injured since the revolution.
Coordinator of the Kafr al-Sheikh Policemen Union Ali Badawy told Al-Masry Al-Youm: "We are staging the protest to make our voice heard by the interior minister and to demand our rights."
He added the policemen would escalate their protests if their leaders kept ignoring their demands.
Major General Adel al-Nattat, head of Kafr al-Sheikh Security Directorate, had met with policemen representatives in the governorate, on Friday, but failed to reach a compromise with them.
Edited translation from Al-Masry Al-Youm