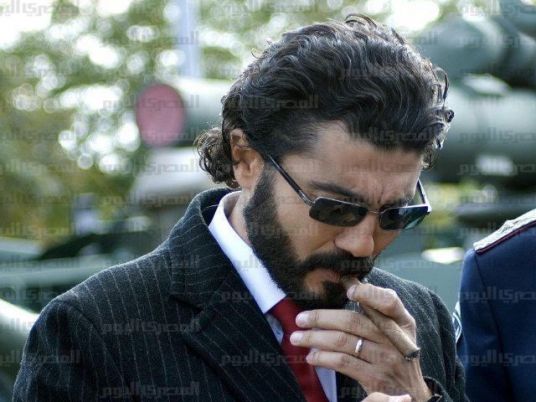 The makers of "Rageen Ya Hawa" series starring Khaled al-Nabawy and ten other stars published the poster of the series scheduled to be presented in Ramadan.
The series is based on the story of the late writer Osama Anwar Okasha.
The series' treatment, script and dialogue are by Mohamed Suleiman Abdel Malik and is directed by Mohamed Salama. The series stars Nabawy, Nour, Hana Shiha, Anushka, Wafa Amer, Ahmed Dash, Islam Ibrahim, Ahmed Khaled Saleh, Karim Qassem, Salma Abu Deif, Mustafa Darwish, Jala Hisham, Taha al-Desouky, Safaa al-Toukhy, Sally Hammad, Reham al-Shennawy, and the up and coming young actress Nancy Hilal.
Abdel Malik had said during a telephone call with host Ramy Radwan on dmc that the filming was going smoothly: hoping that the work, scheduled to be presented on dmc channels, would be well received by the audience. 
"The work includes a large number of stars, and we hope that the filming will be completed in time for its presentation during the month of Ramadan," Abdel Malik added.
"Re-presenting a work by late writer Osama Anwar Okasha is a huge responsibility".
"The  writers name is associated with huge and great works in the history of drama, and he was my teacher…I think that presenting this work returns the favor to this great professor," he said.