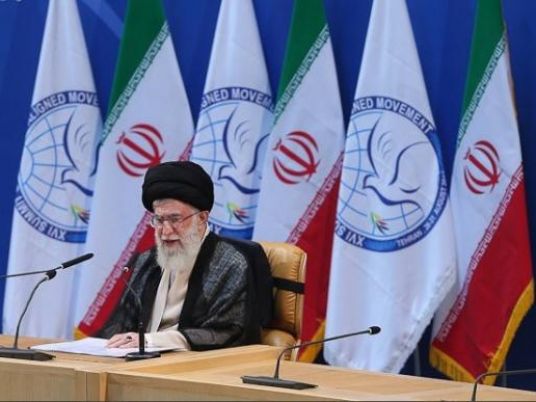 The Iranian Supreme Leader has attacked Oscar-nominated US movie "American Sniper".
In remarks to the Islamic Republic News Agency on Tuesday, Ayatollah Ali Khamenei said the controversial Hollywood movie encourages Christian or non-Muslim youth to hurt Muslims.
Khamenei was not the first one to attack the movie, however. The film was criticized by many, including Hollywood figures.
Michael Moore, director of the political documentary "Fahrenheit 9/11", which tackled the US war against Iraq, said the movie shows a well-known sniper who cowardly kills people from behind. Activists against the war on Iraq defaced movie banners, substituting the word 'sniper' for 'killer'.
The movie stars Bradley Cooper and Sienna Miller and is directed by Clint Eastwood.
Edited translation from Al-Masry Al-Youm