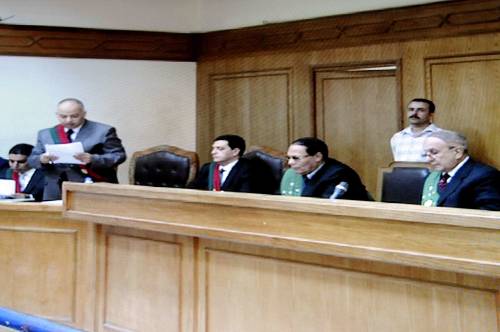 The Supreme Administrative Court adjourned four lawsuits on Tuesday demanding the dissolution of the Muslim Brotherhood to 23 April.
A panel of judges from the Supreme Administrative Court recommended last Wednesday that the Muslim Brotherhood be dissolved due to its shaky legal standing after being banned in 1954.
The judges based their non-binding report on a challenge filed by former Brotherhood Supreme Guide Omar al-Telmesany 23 years ago.
Brotherhood lawyer Abdel Moneim Abdel Maqsoud said earlier that the group was officially registered as a NGO, which was confirmed this month by the minister of social affairs.
One of the cases was filed by Shehata Mohamed Shehata, calling on the prime minister to stop the group from using the name "Muslim Brotherhood," freeze its bank accounts and force it to disband, claiming it was not legally registered as per law.