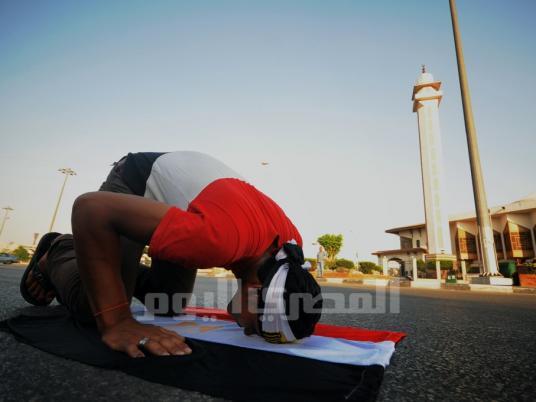 India's Foreign Ministry has published a video that appears to shows a member of the Egyptian presidential bodyguard team quizzing US Secretary of State John Kerry no whether he is carrying a "mobile camera".
The footage was shot during a meeting between President Abdel Fattah al-Sisi and John Kerry at Sisi's residence in the capital New Delhi, last week.
The video showed one of Sisi's guards shaking hands with Kerry while asking him: "Camera. Do you have a mobile camera?"
The video did not reveal the reaction of the US official after the question, as the footage did not show his facial expressions.
Kerry was subjected to a similar situation in 2014 when Reuters published footage filmed at the presidential palace in Egypt that showed a security official inspecting Kerry with a metal detector before he passed through the gate to a meeting on Hamas-Israel confrontations.
Kerry appeared surprised in the old footage. Other senior US officials passed through a metal detector gate, and one of them was asked to empty his pockets.
A number of ambassadors and former foreign ministers refused to comment on the incident, as well as a number of security experts.
Khaled Daoud, leader of the Dostor Party, said that the situation doesn't reflect a political stance but rather the security measures followed by Sisi's bodyguards.
Hassan Nafaa, a professor of political science at Cairo University, said he saw nothing wrong with conducting security checks on foreign officials, including US President Barack Obama, if there happens to be a security concern.
Edited translation from Al-Masry Al-Youm