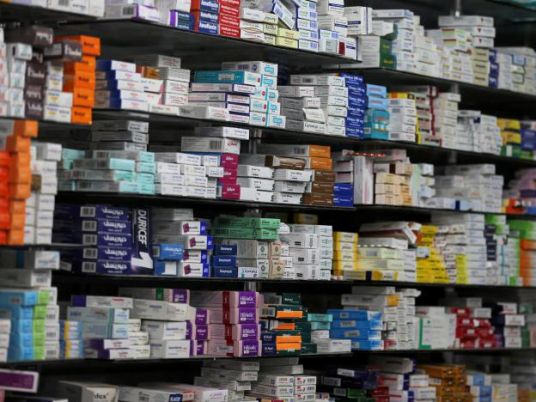 Egyptian Health Minister Hala Zayed said on Saturday that the government has succeeded in providing the majority of Egypt's medicine through the local industry.
During her speech at the Al-Ahram Pharmaceutical Exhibition and Conference, Zayed said that local pharmaceutical production is at 80 percent while imported drugs are 20 percent.
She explained that medicine has become a strategic industry impacting national security by all standards.
The minister stressed the importance of sustainably meeting medical and pharmaceutical needs for patients at affordable prices, so as not to burden patients and their families with unacceptable financial costs, while at the same time not harming the pharmaceutical industry.
The local industry was able to overcome insulin deficiency in Egypt, she pointed out, by successfully covering and providing all types of insulin.
New mechanisms have also been applied for exports to encourage the local industry, she said.
The effective partnering between the government and the private sector to manufacture and provide treatment of Hepatitis C at low prices compared to the global rates was a great achievement, contributing to the success of the "100 million healthy lives" presidential initiative.
Zayed added that the presidential initiative to support women's health for the early detection and awareness of breast cancer, reproductive health, high blood pressure, diabetes and obesity began last July, detecting women with breast cancer in its early stages.
She explained that cancer drugs were supplied to the patients at prices 40 percent less than the world's cheapest countries, opening the way for the treatment of many cancer in Egypt.
There are strategic plans in place to go forth with presidential initiatives in public health, she said, which contributes to the mobilization and prosperity of Egypt's pharmaceutical industry.
She added that Egypt's exports of medicines and medical supplies increased in 2018, a remarkable achievement in total exports of medical and pharmaceutical industries.
Edited translation from Al-Masry Al-Youm