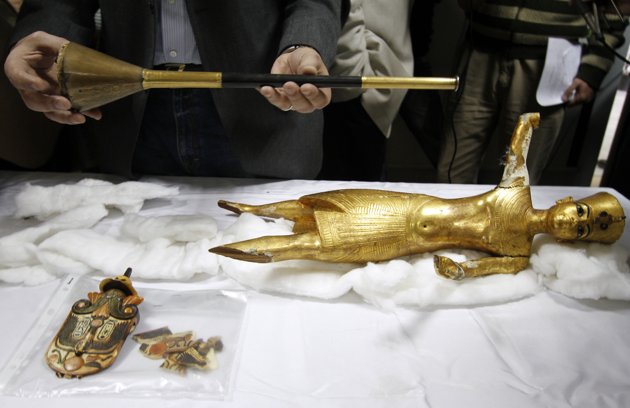 The Luxor Criminal Court on Tuesday sentenced in absentia six people to life imprisonment and five others to 10 years in prison for armed robbery of the antiquity storage area belonging to the German mission in Luxor and the theft of two ancient statues.
On 19 March of last year, an armed group attacked the stores of the mission in Qurna, west of Luxor, wounded three guards, smashed the doors and stole an ancient Egyptian statue made of black granite and another of Sekhmet, the ancient Egyptian goddess of war.
According to the state-owned MENA news agency, a military court had sentenced the 10 defendants, including five at large, to a prison sentence of 25 years. It acquitted one of the defendants, Hassan Mahmoud, who was accused of driving the car used in the robbery.
However, the Supreme Military Court accepted an appeal submitted in December by the defendants' lawyer and ordered a retrial. Later, the military court referred the case to the Luxor Criminal Court, saying it was not in the military court's jurisdiction.
Edited translation from MENA