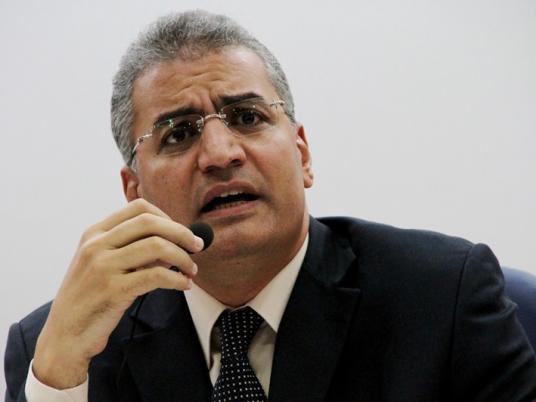 Giza District Attorney Yasser al-Tallawy has said that prosecutors have ordered the detention of Abul Ela Mady, president of the Wasat Party, and Essam Sultan, its vice president, for 15 days pending investigation.
They are charged with forming an armed gang to terrorize peaceful citizens, committing murder, and attempting to commit murder. They are also charged with causing injury to 255 people in the clashes that took place in Cairo's Bein al-Sarayat district, providing Morsy supporters with funds and weapons, and threatening national security.
The defendants will start their detention after completing another similar detention pending investigation into the Republican Guard case.
At first, Sultan refused to be investigated by prosecutors, saying that he does not recognize Prosecutor General Hisham Barakat because the legitimate prosecutor general is Talaat Abdallah, whom Defense Minister Abdel Fattah al-Sisi dismissed after the 30 June coup.
Then he denied the charges, contending that he was in his office during the clashes. "I am being persecuted because I support Morsy's legitimacy," he said.
Mady also denied the charges, saying that he was at home watching the clashes on television. "Get me a video recording of me on the scene," he said defiantly.
He noted that the Wasat Party was among the opposition, and that it was against the policies of Hisham Qandil's government. "Yet we do support the legitimacy of President Mohamed Morsy," he said.
Edited translation from Al-Masry Al-Youm