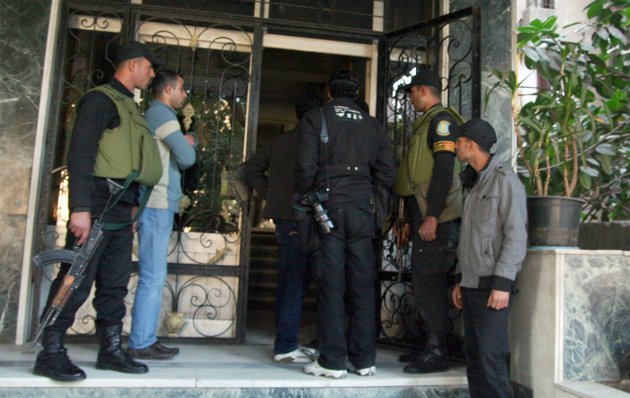 The former senior program officer for Freedom House's Middle East and North Africa programs accused in the NGO funding case expects the Egyptian government to lead a broader crackdown on civil society organizations if the court convicts the suspects.
Sherif Mansour, an American citizen, told Al-Masry Al-Youm that after the difficulties of working for an international NGO in Egypt, he is thinking about establishing a local organization to support democracy.
The case against the NGOs is fabricated, he said, adding that this was confirmed when the government lifted a travel ban on US nationals suspected in the case.
He said the wider implications of the NGO funding case ruling should encourage activists and workers at local organizations to feel solidarity with the trial suspects.
Mansour noted that he came to Egypt on his own free will, denying that any of investigation authorities had summoned him, as he was outside Egypt before the case was filed. He said, therefore, that calling him a "runaway suspect" is not true.
He also said the real reason he resigned from Freedom House was because of arguments with its administration over returning to Egypt for the trial. The organization preferred him not to endanger himself by attending the sessions, while he preferred to return back so he could defend himself in person.
Meanwhile, Nancy Okail, director of the Freedom House office in Cairo, said the judge had decided to release Mansour on bail, saying, "[Mansour] knew that his name was on the watch list. If he wanted to run away, he wouldn't have come willingly."
Edited translation from Al-Masry Al-Youm