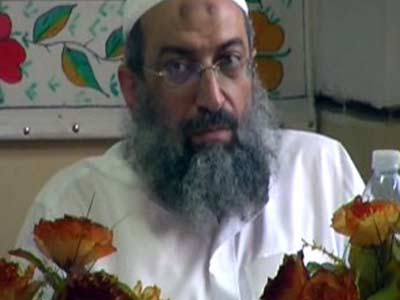 Salafi Dawa Vice-Chief Yasser Borhamy called on Egyptians to support the current leadership to confront the "West's war against Egypt and Islam."
He also called on Islamists to admit that Western attacks against Defense Minister abdel Fattah al-Sisi were not meant to be against him personally but Egypt and Islam as a whole.
Borhamy's statement is the strongest one that supports the ouster of ex-President Mohamed Morsy.
The Nour Party, the political arm of the Salafi Dawa, was criticized by Islamists for getting involved in political negotiations that followed Morsy's overthrow and approving participation in the constitution amendment committee.
Borhamy posted on his website "Salafvoice" on Tuesday saying, "Islamist protests demanding Sisi's resignation are different from demonstrations that called for Morsy's resignation in numbers and in method. Millions of people took to streets and squares against Morsy, whereas thousands of people oppose Sisi. We should stay apart from claims and rumors that increase the number of protesters against Sisi."
"Islamists should wake up from the captivation of media (facebook) and pages of Morsy supporters, which increase the number which [sic] range between 50,000 – 100,000 [members]. They should admit that the military saved the people from civil war in which millions of people were against Islamists. The Islamist trend has suffered from an affiliated group which made mistakes of possessing weapons and issuing edicts that allowed killing violators," he added.
Edited translation from Al-Masry Al-Youm