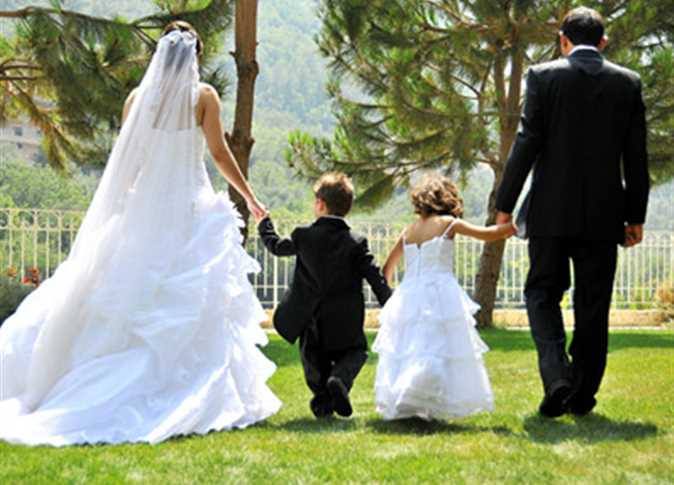 The Egyptian Minister of Justice, Omar Marwan, denied that the fees planned to be imposed on new marriages in the draft personal status law is LE20,000, stressing the fees will be simple.
Egyptian President Abdel Fattah al-Sisi instructed earlier to launch the Family Fund, which will collect fees imposed on newly married couples.
Marwan said, in a televised statement, that the draft personal status law includes new points and provisions that were not present in the previous law, adding that the law aims to support Egyptian families.
Marwan added, in a telephone conversation with TV presenter and journalist Mustafa Bakry via Sada al-Balad satellite channel, that premarital analyzes are important, in order for the two parties to start a new life transparently.
"Let's assume that one of the parties is sterile, in this case each party will make their decision and choose their fate.
Whether to accept or not, instead of getting married and falling into trouble after the wedding," he added.
Performing premarital tests in the current law is compulsory, but we will transform it from a fictitious situation to a real one.
The importance of confidentiality of the results isnkey said  Marwan. 
He pointed out that in the event of negative results of medical analyzes, such as infertility, for example, there is no compulsion not to complete the marriage, but the matter is optional to the couple, he explained.
The cost of the medical analyzes will be a minimal fee.
The Family Fund fees have not yet been determined, but will be also simple and will not be difficult to obtain for any social class, Marwan said.
Scholars were yet studying the amount to be imposed on newly married couples.
With regard to setting a requirement in the law to document divorce as a consequence.
Instead of depending on oral divorce, it is not contradictory to Sharia, Marwan said.
Al-Azhar, Dar Al Iftaa, and the Endowments Ministry agreed to the documentation requirement, he added.
The Family Fund aims to help the family in critical cases that it may face suddenly.
This includes failure of the husband to fulfill his financial duties.
Marwan pointed out that the new draft law restricts customary marriage.
Regarding the rumors circulated about imposed marriage fees reaching LE20,000, Marwan said the person who circulated the rumor has been referred to prosecution.
The personal status draft law will be referred to a societal dialogue before being transferred to the parliament, Marwan said.
The draft law was based on scientific foundations and will satisfy most people.