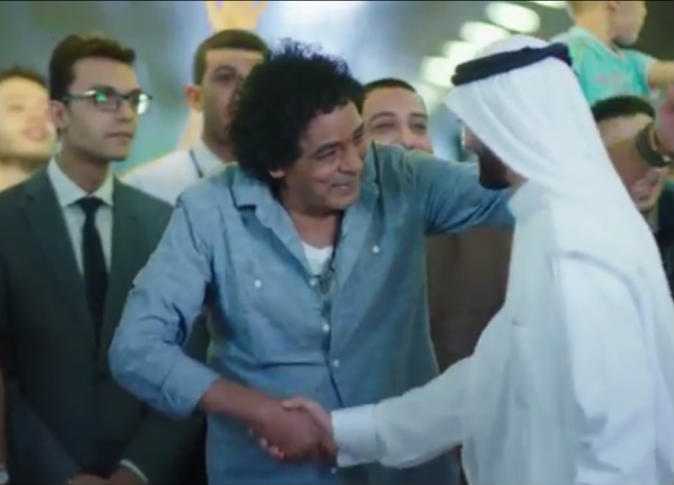 Mohamed Mounir's "Masr Qariba" (Egypt is Near) was the most tweeted hashtag on Twitter in the early hours of Friday morning.
"Masr Qariba" is an operetta of Mohamed Mounir and Arab pop and movies stars, including Angham, Mohamed Henedy and Sherif Mounir.
It is directed by Tarek Mahdy and the lyrics are by Nasr Eddin Nagy. It is composed by Ahmed Farhat and produced by Aroma for the benefit of the Tourism Promotion Authority.
"Egypt will remain wonderful and simple like its people," tweeted Ahmed Abdallah.
"As long as the Egyptian soldiers are around and the Egyptian army is supported, Egypt will remain near to the Arabs. I salute the protectors of the nation," tweeted Kab Shady.
"The best thing about the operetta is that Arab stars took part in it to promote tourism to Egypt. I am proud of them," tweeted Marwa Nasr.
Edited translation from Al-Masry Al-Youm