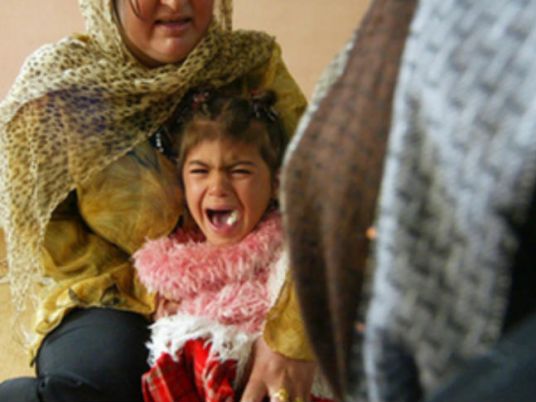 The prosecutor's office in Suez governorate has referred four defendants to criminal court on charges relating to the death of a teenager girl during a female genital mutilation (FGM) operation. The accused face charges of manslaughter and causing an injury that led to the girl's death.
Only the mother of the victim, called Entisar, is expected to be present during the trial while the three other — defendants the surgeon Nadia, the anesthetist and an official with the hospital — will be tried in absentia. The Court of Appeals has yet to set a date for the trial.
The case relates to the death of a girl named Entisar in May after a surgical procedure in a private hospital in Suez.
The mother has denied, during interrogations, subjecting her daughter to a circumcision operation, saying that she underwent surgery to remove a sebaceous cyst.
However, police claim to have evidence suggesting that the victim and her twin sister were made to undergo FGM procedures, following which one child died of blood loss.
FGM is a widespread practice in Egypt, found especially in Upper Egypt and other rural areas of the country.
A report issued by UNICEF on May 2 stated that 100 million cases of FGM were conducted in Egypt, Indonesia, and Ethiopia in 2015. Of the three countries, Egypt had the highest number of cases, according to the report.