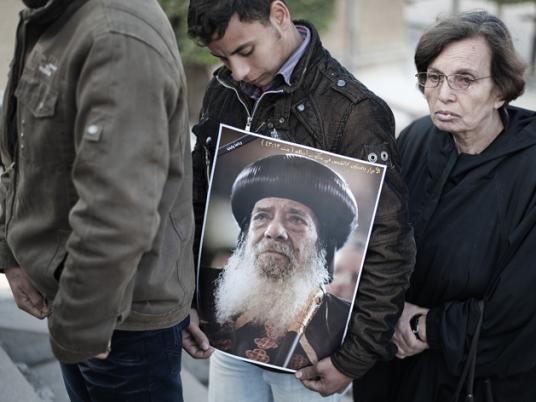 Father Pachomious, the acting pope, has agreed to establish a large museum to display the belongings of late Pope Shenouda III at the Father Bishoy Cathedral in Wadi al-Natron, the state news agency reported Saturday.
He has also agreed to transfer the pope's body to a new, more spacious location to accommodate more visitors. The new location will be opened on the first anniversary of the pope's death.
The museum will display some of the pope's clothes and his famous scepter. His eight honorary PhDs and prizes will also be exhibited, including a UNESCO award he was was granted from France.
It will also display thousands of photos of him with public figures, such as former US President Jimmy Carter, US President Barack Obama and several Arab heads of state.
An edited translation from MENA