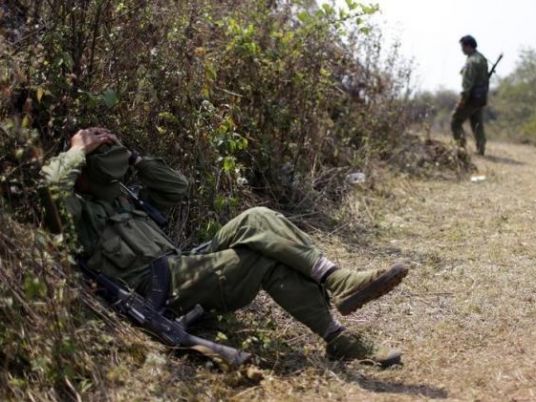 Myanmar's powerful army chief Min Aung Hlaing and his deputy are slated to extend their terms for another five years, a local newspaper said on Saturday, as the military and democracy champion Aung San Suu Kyi negotiate the terms of transition.
The move means Min Aung Hlaing has consolidated his power base among the military leadership and would allow the army to avoid a top-level reshuffle during this sensitive period. It will also boost Min Aung Hlaing's position in talks with Suu Kyi.
Suu Kyi's National League for Democracy (NLD) defeated army-backed Union Solidarity and Development Party (USDP) in elections in November, kicking off a lengthy transition that will end on April 1 when the new government's term begins.
The NLD's massive election win means it will be able to push through its presidential candidate during a vote in parliament on March 17. Still, it has to deal with the military, which is guaranteed 25 percent of seats in parliament and three security ministries under the junta-drafted constitution. Details of the talks between the NLD and the army remain murky.
"Senior General Min Aung Hlaing, who is turning 60 soon, will take the duty of the commander-in-chief for five more years," said the Voice newspaper, citing a military source based in the country's capital Naypyitaw. It added that Min Aung Hlaing's deputy, Soe Win, will also get a five-year extension.
"The decisions were announced at the recent quarterly meeting of top-level military officials," said the paper, citing the same source. The Voice is typically correct when it comes to news on Myanmar's military. Military sources contacted by Reuters were not immediately available for comment.
The newspaper did not clarify the legal basis for the move and it did not explain whether the decision would require an approval by the president.
Myanmar's opaque and imprecise constitution has confused lawmakers and experts over whether the army chief would need permission from the president, or a change of law, to obtain an extension. Current regulations stipulate that the army chief has to retire at 60.
On Thursday, Myanmar's outgoing President Thein Sein has at the last minute canceled plans to attend the US-ASEAN summit in California next week, giving no reasons for the decision.
After two busy weeks since the NLD-dominated parliament opened on February 1, Myanmar's lawmakers are in for a quieter week from Monday, as they undergo induction and training organized by the parliament and international organizations supporting the development of democracy in Myanmar.