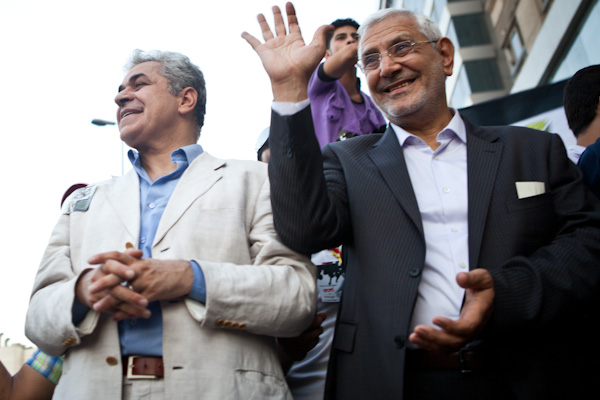 The National Salvation Front intends to contest seats for the House of Representatives with two separate electoral lists, to be united later in Parliament under the title "The Front," sources at the front said on Monday.
The first list includes the Wafd Party, the Egyptian Social Democratic Party and the Free Egyptians Party, while the second includes the Popular Current, the Socialist People's Alliance, the Karama Party and the Nasserist Party.
The two will be competing in all constituencies, while National Salvation Front parties will coordinate among themselves in running for individual seats.
The front will also form a shadow government, in order to be prepared to form a Cabinet in the event of reaching a parliamentary majority.
According to sources, the recent meeting of the front was preceded by disputes after some members protested the Strong Egypt Party joining the front, since the party is headed by former Muslim Brotherhood leading member Abdel Moneim Abouel Fotouh.
Sources said that head of Wafd Party Al-Sayed Al-Badawi is under pressure by party members demanding that the party runs in the election alone, since it won the largest number of seats out of any secular party in the previous election.
The internal pressure within the Wafd Party is reportedly what lead Popular Current head Hamdeen Sabbahi to suggest that the Salvation Front runs with two separate electoral lists, something which was welcomed by other members of the front.
Edited translation from Al-Masry Al-Youm