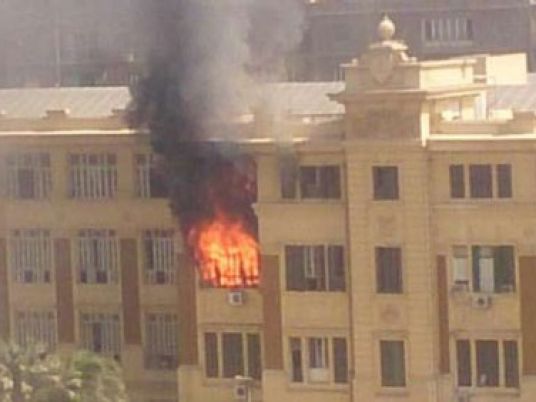 The Head of the General Directorate for Civil Protection, Mohamed Saqr, said Saturday that the fire brigade received 12,838 reports of fires from the beginning of January until the end of April this year.
Specialist inquiry into these incidents revealed that negligence was behind 12,452 of these fires, making up 97% of the total incidents reported, General Saqr added.
Civil Protection authorities all over Egypt are on alert as the weather gets hotter, increasing the risk of fire, Saqr said.
He revealed that officers and recruits have had their vacations canceled so as to ensure a quicker response to fires.
Cairo witnessed several large fires last month, along with some smaller ones, which in some cases brought devastation to people's livelihoods, and cause others to speculate on a deliberate campaign of arson.
The largest and most serious in terms of casualties — with three killed and more than 90 injured — occurred in early May, when a hotel and market in Cairo's Attaba district were gutted by fire. Some shopkeepers said they suspected arson. A week later, another fire started in Cairo, this time at the headquarters of the Cairo Governorate, further stoking speculation of deliberate intent.
The same week, a number of smaller blazes were reported in the media, including one on a rooftop and one in a car near to the High Court building in Cairo. In most cases, officials said the cause was likely to be electrical short-circuits.
Edited translation from MENA