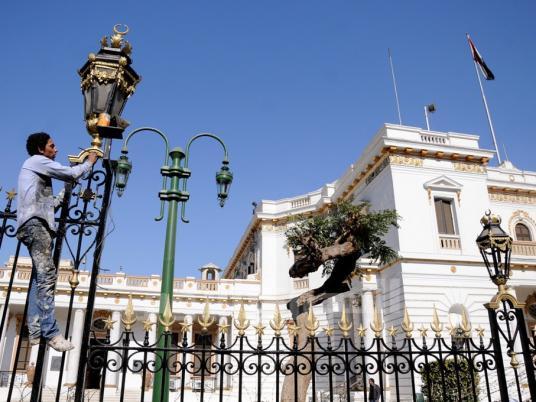 Egyptian state-run TV will launch a new satellite channel on Tuesday to broadcast the sessions of Egypt's upcoming Parliament. The new channel will use the frequency of Nile Drama 2, which stopped broadcasting on Saturday.
Egypt's lower house, the People's Assembly, is scheduled to hold its first session on 23 January. Elections for the upper house, the Shura Council, will kick off on 29 January, and it will hold its first session in late February.
Media host Ayman al-Awady, the channel's director, said Sout al-Shaab ( Voice of the People) will be devoted to live broadcast of the sessions of both chambers of Parliament. It will also provide coverage of all their activities and meetings, including motions and requests submitted by parliamentarians, he said.
Awady added that a program aired after each session will comment on the discussions, and include live interviews with MPs and experts in various fields. He said the channel will also meet citizens to obtain their feedback on the Parliament's activities.
Translated from Al-Masry Al-Youm