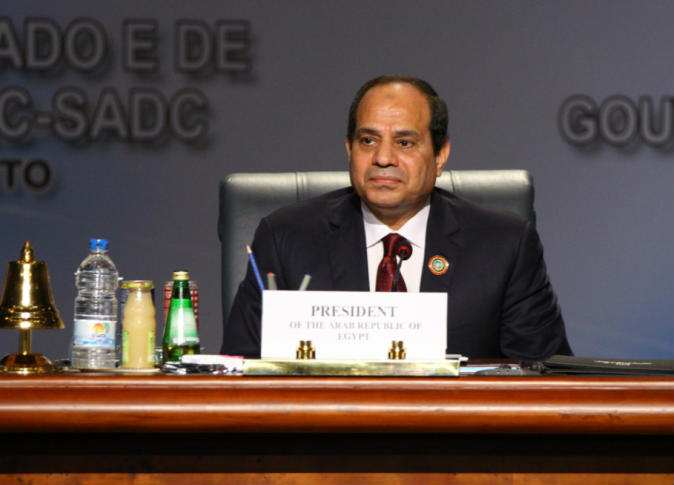 President Abdel Fattah al-Sisi has inaugurated a new power station in west Assiut, declaring that the unprecedented development was completed in record time.
"We were able to turn around the challenges facing the electricity sector in one year, so that we now have a surplus in production," said Sisi, dating recent challenges faced by the electricity sector back to 2008.
Sisi stressed that new housing developments must be connected to a good electricity supply, and estimated that the total electricity generated in Egypt by the end of the current year will be 4,400 MW.
Safety standards in the new electricity stations and the Dabaa nuclear power station meet the highest international standards, Sisi stressed.
On his visit to Assiut, the president also inspected the New Assiut barrage project. The first phase of the energy-generating project has been completed, and once functioning, is expected to generate 100 million MW. The second phase is still under construction and will generate 500 million MW.
The West Assiut power plant is one of the most important power projects in the Egyptian energy sector currently. With a capacity of 1,500 MW of electricity, the development incurred a cost of US$ 1.5 billion. The new power station will be linked to the unified national grid.
Ahmed al-Fayed, Project Manager of Orascom Company, which implemented the project, said the west Assiut power plant is one of the most important development projects in Upper Egypt, and will contribute to solving the problem of power outages.
Fayed described the project as a great achievement for the Electricity and Energy Ministry — not only for Egypt, but for the Middle East at large, due to the record time the power station was built in.
With an area of 85 acres, the west Assiut power plant is one of the largest power plants in the country. The project was implemented by Orascom in cooperation with General Electric. The generating capacity of the station ranges between 1,000 to 1,500 MW.