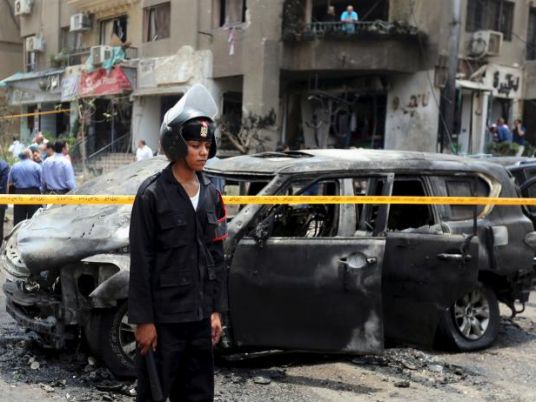 Seventeen NGOs have released a joint statement condemning the anti-terrorism law, saying it reimposes the restrictions that journalists have been struggling to remove throughout history.
The new law violates the Constitution and the provisions of the Supreme Constitutional Court, the NGOs argued, in addition to throwing the country into an undeclared and unidentified state of emergency, establishing an exceptional judiciary system.
Meanwhile the statement said the application of the new law will facilitate the suppression of a broad spectrum of rights and freedoms, such as freedom of opinion and expression, the right to form associations and the right to peaceful protests.
"According to the unclear articles, the law does not differentiate between the activities of terrorist organizations, and those of peaceful human rights entities, unions, newspapers, publishing houses and news sites," the statement read.
The statement pointed to the vague definition of a terrorist attack included in the law which could equate parties, trade unions and human rights organizations to terrorist organizations.
Article 1 of the new law involves loose definitions of terms like public order, social peace and national unity, each of which could easily be applicable to anyone, and counts as a violation to the crimes and sanctions law, the statement argued.
The second paragraph of the same article considers a terrorist act "as every behavior deliberately committed." It is clear from the description of this article that there is a desire to expand the terrorist act definition to include "all behaviors", especially considering that the second paragraph doesn't mention that the act must be "violent". This means that if this behavior is peaceful, including demonstrations, writing articles or conferencing, it could easily be considered a terrorist act, the NGOs said.
The new law adds many restrictions to the freedom of opinion and expression and the freedom of the press. In Article 1, Item 8, the law defines support for terrorism as supplying them with statements or information by any means, including digital or electronic forms. The NGOs argue that law could easily be applied to human rights organizations, newspapers and news sites.