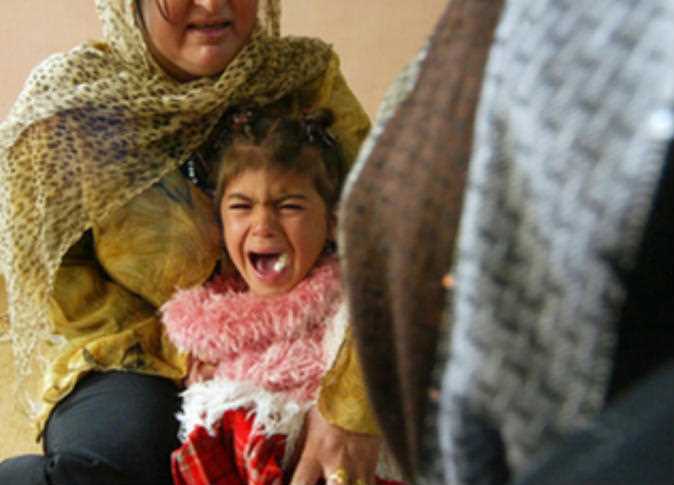 Islam's holy book the Quran and the Prophet Muhammad's Sunnah [sayings and traditions] have no evidence on the obligation to circumcise daughters through FGM, Ahmed al-Maliki, an Azhar researcher of Islamic Shaira (law), said Monday.
During an interview with the "Raei Aam" TV program on TeN channel, Maliki added that "Egyptian law criminalizes female genital mutilation (FGM) because it causes harm and death to [daughters]."
He clarified that Al-Azhar established a media center to monitor fatwas (religious edicts) in 12 foreign languages, and it sent religious caravans worldwide to correct the distorted image of Islam.
Egypt's Dar Al-Iftaa, which is responsible for issuing fatwas, confirmed in a press statement in June 2018 that FGM is religiously forbidden due to it's negative impact on physical and mental well-being.
"This act has no religious origin, it only dates back to inherited traditions and customs, and the biggest evidence for not being a religious duty for women is that the Prophet Muhammad (peace and blessings be upon him) had not circumcised his daughters," the statement said.
Dar Al-Iftaa said that female genital mutilation had been practiced by some Arab tribes due to certain circumstances that have now been changed, and its negative physical and psychological effects have been detailed by most doctors.
The National Population Council announced in February that the prevalence of FGM among teenage girls aged 15-17 dropped in Egypt from 74 percent to 61 percent from the years 2008-2014.
Female Genital Mutiliation is "the partial or total removal of the female external genitalia, or other injury to the female genital organs for cultural or other nontherapeutic reasons," as defined by the World Health Organization. Short and long-term complications of the process include severe pain and pregnancy complications.
Female Genital Mutilation was criminalized in Egypt in 2016. Still, a 2016 survey by the UN Children's Fund indicates that 87 percent of women and girls aged 15-49 in Egypt have undergone the procedure.
Edited translation from Al-Masry Al-Youm