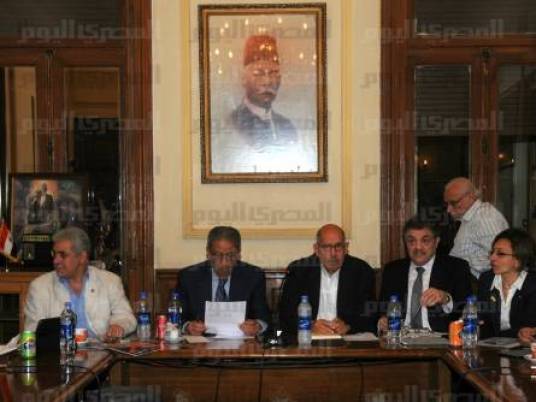 The National Salvation Front (NSF), Egypt's leading opposition coalition, has defended the army's decision to oust President Mohamed Morsy Wednesday, denying the move constituted a military coup.
"We fully trust the armed forces and their support for the will of the majority of the Egyptian people," the coalition said in a statement on Thursday.
Defence Minister General Abdel Fattah al-Sisi removed Morsy from office on Wednesday following weeks of mass protests and clashes between Morsy's supporters and opponents demanding early presidential elections.
The Muslim Brotherhood and several Islamist allies said Morsy's removal was a military coup that removed Egypt's first-ever democratically elected president.
"We are fully confident of the armed forces' commitment to its patriotic, rather than political, role," the statement said.
The NSF argued that the army proved its commitment through the selection of Supreme Constitutional Court chief Adly Mansour as interim president, as well as setting the roadmap for Egypt's future flanked by religious leaders Al-Azhar Grand Sheikh Ahmed al-Tayyeb and Coptic Pope Tawadros II.
The statement congratulated Egyptians for Morsy's departure and claimed Egyptians "gave an example to be followed in peaceful, civilized protesting."
The NSF, an umbrella organisation comprising liberal and leftist groups formed in late 2012, called on all political players to express opinions and form political parties.
It said it rejects the exclusion of any party, particularly Islamists.