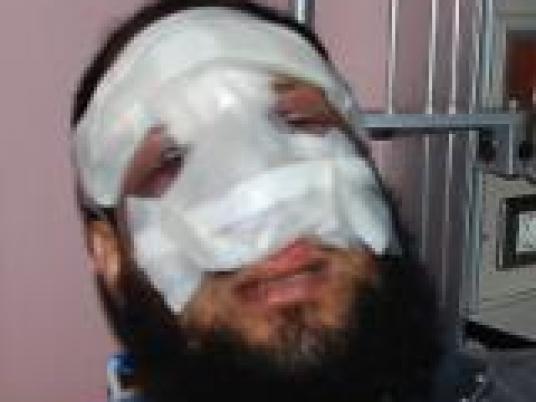 The People's Assembly endorsed a statement of the Constitutional and Legislative Affairs Committee requesting that Nour Party MP Anwar al-Balkimy be stripped of immunity.
Balkimy faces charges of obstruction of justice after he reported that he was assaulted and LE200,000 was stolen from him. His injuries, in fact, were the result of plastic surgery on his nose.
The committee said in its report it endorsed the statement so that Balkimy could be questioned regarding the charges against him and that he could defend himself.
The incident sparked criticisms against the MP and his party, which later announced it would take disciplinary action against him.
In a closed session last week, the Constitutional and Legislative Affairs Committee at the People's Assembly agreed to strip Balkimy off his immunity.
Balkimy had filed a complaint with the attorney general's office against Mohamed Abdel Khaleq al-Bedewy, owner of Salma Hospital, where he underwent the surgery, accusing him of exposing his secret to gain publicity for his hospital, and releasing him before he was completely conscious.