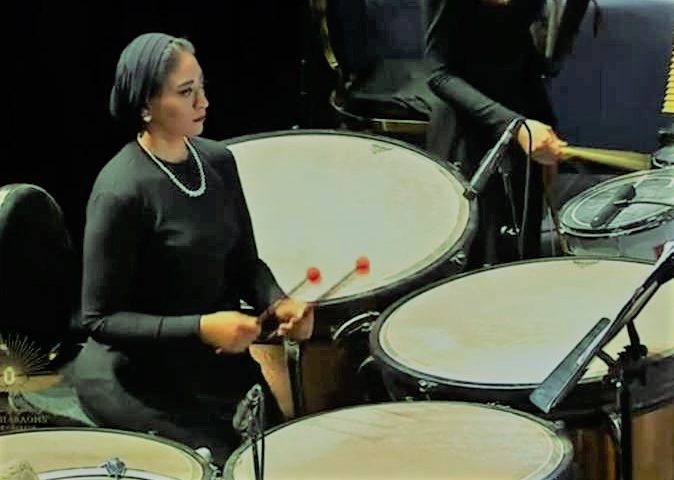 Percussionist Radwa al-Behairy, one of the participants in the orchestra of the pharaonic mummies parade, told Al-Masry Light that she shared her pride in Egyptian women who took part in the majestic procession.
"Egyptian women have proven that they are able to attract the world's attention if they are given the opportunity. The orchestra, whose mass was formed mostly of the female musicians, attracted audiences as if they had beaten the drums of history to return the world to the glory of their ancestors."
Behairy, who is a skilled Timpani player, added that is grateful to the conductor of the orchestra, Nader al-Abbasy who nominated her for this role since last December and suggesting repeating the event musically so that the orchestra continues playing as a national ensemble.

And she spoke of her love of the Timpani, one of the more difficult percussion instruments to study. She said she has been playing it for 15 years at the Cairo Conservatoroire. Art runs in her family, as Behairy's mother is an operatic singer, and her father is a director of photography, while her sister, Reem was among the percussionists at the parade ceremony.
"I was pleased with the insistence of those in charge of organizing the procession to highlight women," she said, stressing that this will positively promote Egypt as being able to perform at international standards.
"I hope to shed light on the operatic arts that highlight Egypt's musical identity, especially after the orchestra has proven, through the genius of the author and the conductor, that we can adapt contemporary instruments and bring the world back to the Pharaonic era," Behairy said.
Edited translation from Al-Masry Light