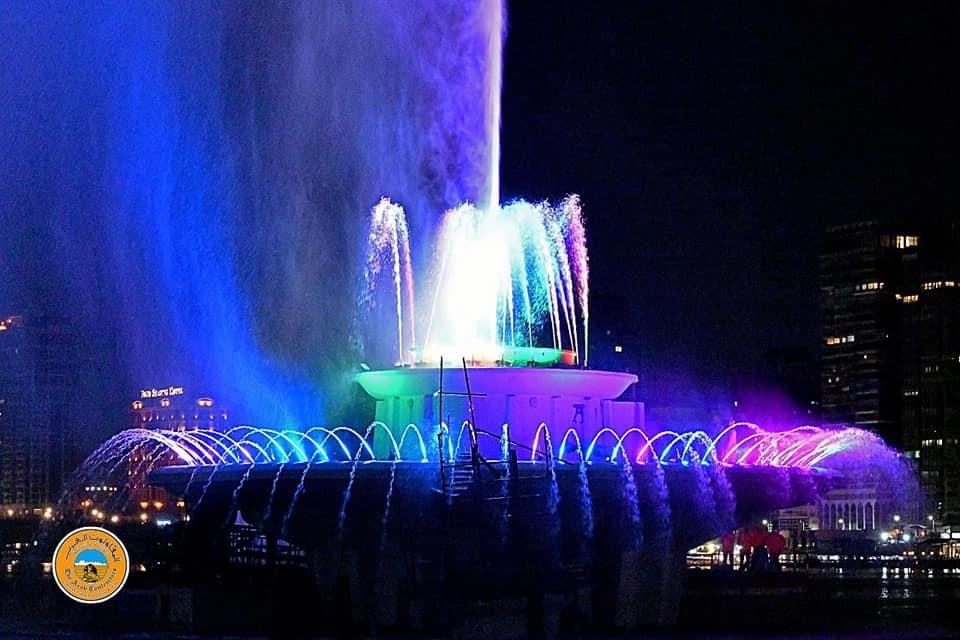 Egypt's Nile Fountain is back to work after four decades of silence, with the head of the construction sector at the Arab Contractors Company, Tarek Khedr, announcing that a trial operation of the fountain is underway.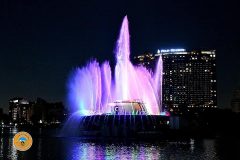 During a phone-in with Sada al-Balad satellite channel on Sunday, Khedr said that his company is introducing about 40 patterns for the fountain's water, with each form lasting several minutes.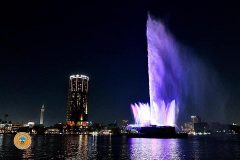 He added that this fountain was built by the same German company that built the University Bridge.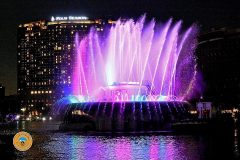 The Arab Contractors were assigned to develop the Nile River fountain after it had been idle for 40 years, he said, which was quite a difficult undertaking as it was located right in the middle of the Nile.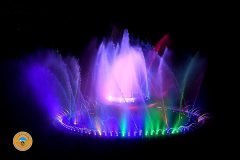 He added that the Nile River fountain is bigger and more complicated than the Dubai Fountain, with more than one aesthetic shape.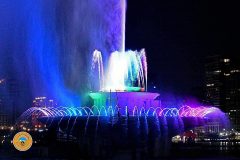 The Ministries of Irrigation and Electricity did not fail to complete the project and redevelop the fountain, and the two ministries worked to remove all obstacles to the development of the fountain, he added.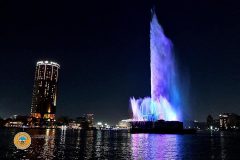 The Nile River Fountain was established in 1956 during the era of President Gamal Abdel Nasser. It suffered various failures and many attempts to fix it during the seventies and eighties. The government was satisfied with operating it only on official occasions until it fell into disuse.
Edited translation from Al-Masry Al-Youm