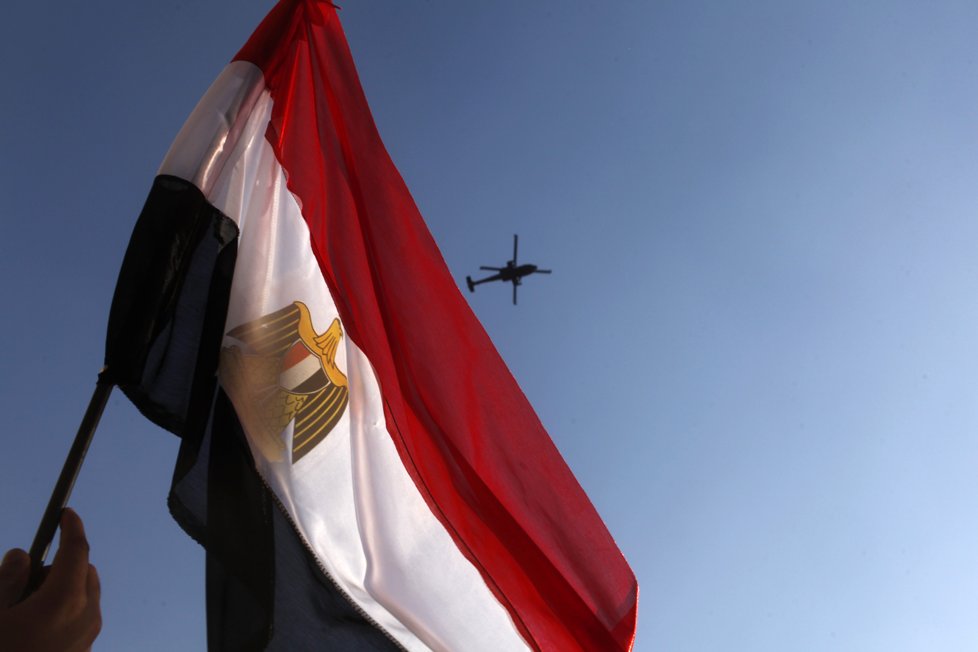 Tens of thousands of anti-Morsy protesters gathered in Tahrir Square, the one-time epicentre of the Egyptian revolution against the country's former autocrat, Hosni Mubarak.
On Friday, they gathered to support the army which overthrew the Muslim Brotherhood's leader Mohamed Morsy earlier this month.
Many of the protesters clutched pictures of the army chief, General Abdel Fattah al-Sisi, now Egypt's de facto leader.
Anti-Morsy protesters chant slogans during a mass protest to support the army in Tahrir Square (Reuters)
A military helicopter passes over Tahrir (Reuters)
(Reuters)
(Reuters)
Hossam Diab/AMAY
Protesters greet army soldiers as they stand guard on a street leading to Tahrir square (Reuters)