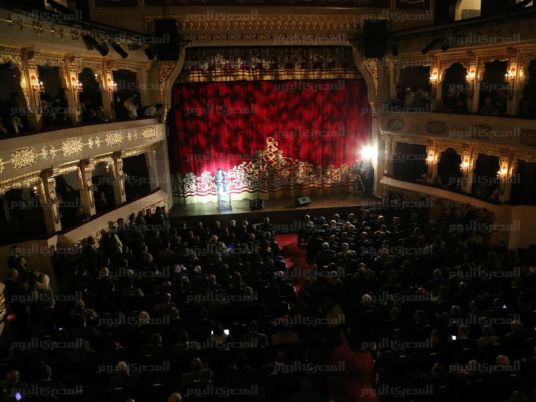 Theatrical artists appealed to President Abdel Fattah al-Sisi to release playwright Walid Atef and director Ahmed al-Garhy of a theatrical troupe called Suleiman Khater, who were arrested and remanded for 15 days on Wednesday over charges of insulting the Egyptian Armed Forces.
Playwrights said in a joint statement on Sunday that the young members of Suleiman Khater troupe presented a play where they wore army clothes out of love and appreciation for the "brave Egyptian army soldiers," and out of pride and admiration of the role of the armed forces.
The statement added that the only mistake they committed was wearing clothes of the armed forces without a permit. The statement said the mistake could have been avoided by drawing their attention, instead of arresting them and directing charges against them which undermine their patriotism.
The statement was signed by directors Nasser Abdel Moneim, Essam al-Sayed, Mohamed Abdel Khalek, Abeer Ali, Amir Ramses, critic Mohamed al-Rouby, actors Maha Effat, Moataz Salah, and others .
The play over itself recounts the story of an Egyptian army soldier who opened fire on seven Israeli soldiers in the Sinai peninsula in 1985 before being arrested. Egyptian authorities announced he committed suicide in custody later.
Edited translation from Al-Masry Al-Youm